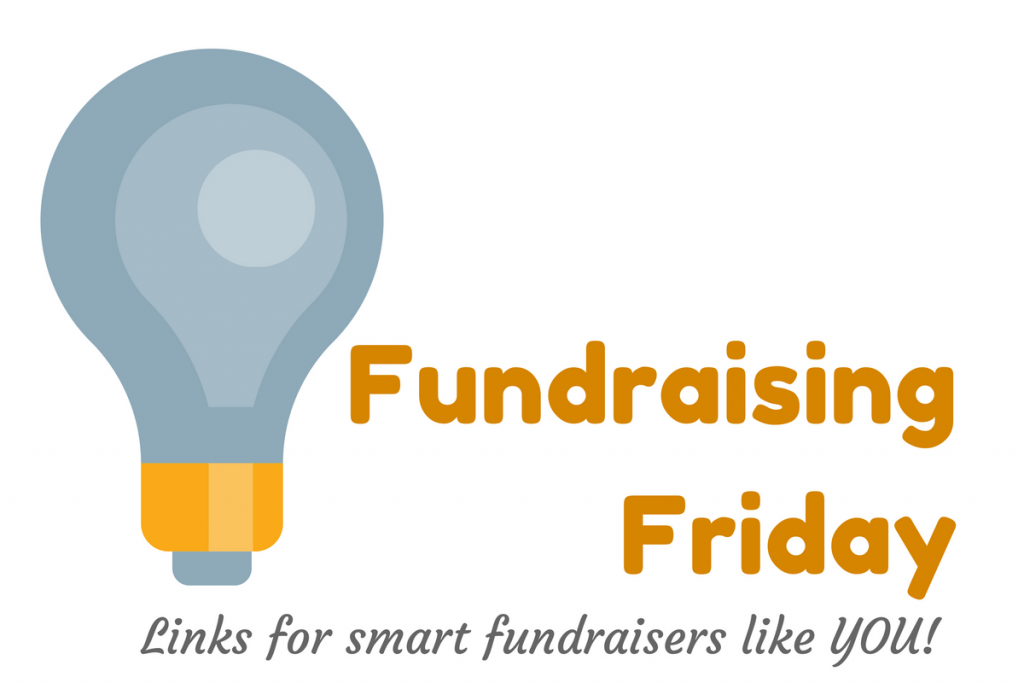 ---
A powerful example of digital communications, including the email header ("One act. Double the impact.", the opening hook, the social media integration, and the compelling opportunity to not only give but give bigger. This week's What's in my Inbox.
Will you be attending the Nonprofit Storytelling Conference? This week's Power of Nonprofit Storytelling.
When subscriber Carrie Stahl of Green Mountain United Way sent over her fall appeal letter for feedback, I was happy to oblige. This week's What's in my Mailbox.
The always smart and savvy John Haydon weighs in with How to Make Your Marketing Emails Stand Out in Your Donor's Inbox.
When a recent email offered up kudos to Cindy for getting rid of the donor list in her organization's annual report (based on the advice in our Your Annual Gratitude Report class), Nancy wrote in. "Wait, are we now not putting donor listings in the AR? Did I miss this announcement?!?!" I refer you to Kivi's excellent post on this topic, as well as John Lepp's swoon-worthy annual report example (also found in the 12 Touches portfolio).
And speaking of annual reports, Mary Cahalane has some great advice.
It's an older post that I somehow missed the first go-around, but you won't want to miss Nell Edgington's 5 Fundraising Delusions Nonprofits Suffer (her take on Benevon is absolutely on point).
Don't miss INSIDE OUT FUNDRAISING: How to Create a Culture of Philanthropy by Treating Systems Instead of Symptoms. Whether you're a small nonprofit with a staff of one or a large nonprofit organization with a staff of 500, you owe it to yourself to download this important new white paper TODAY.
From the Archives
Small shop fundraisers…I feel your pain. A seasoned CFRE would blanch at your To-Do list (and, frankly, the agency guys seriously don't have a clue what you're up against).
Learning Opportunities
It's more than a letter. In our latest Basics & More™ class, Direct Mail Masterclass, you'll discover the secrets behind writing a letter that speaks to your donor's heart, what envelope teaser works best, how to design a response device that makes giving easy, and much, much more. The doors to enrollment close tomorrow. Sign up now!
From now until December, we're ALL ABOUT year-end fundraising (that's how important it is). Plan to drop in for our next Motivate Monday when Zach Shefska from Fundraising Report Card will be back to talk about fundraising dashboards specifically for year-end. October 16 at 1 pm EST. Save your seat here. Share your latest win here. Do you have questions on USPS regulations or the best ways for nonprofits to mail? Send them in! And look for Direct Mail Man Blasé Ciabaton to answer your burning best practice questions on our October 30th Motivate Monday!