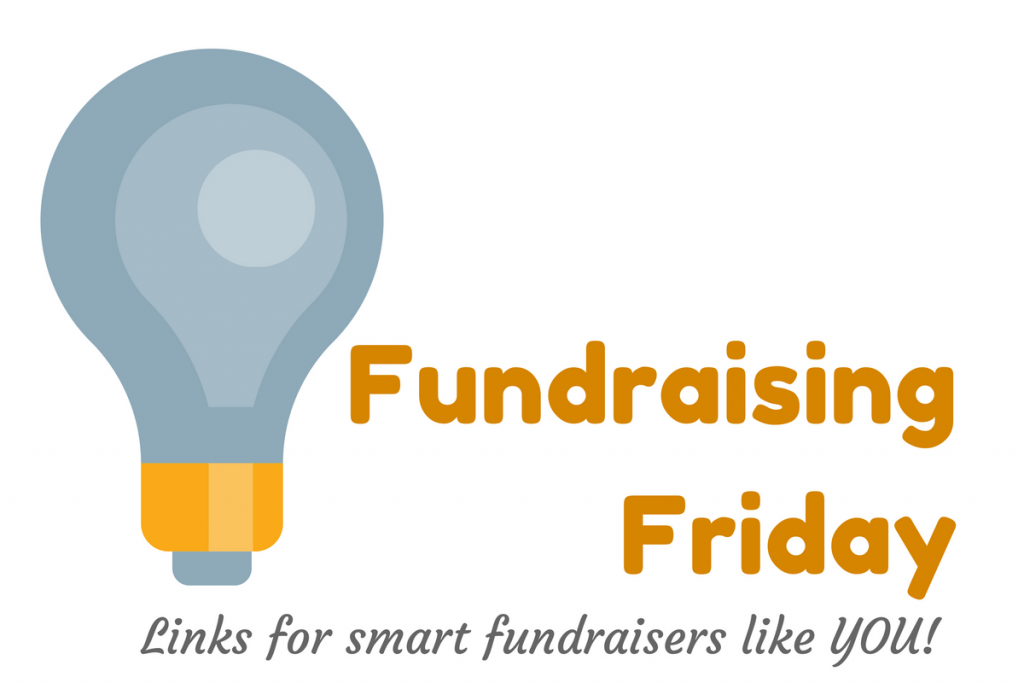 ---
You've heard these words from me before: "Inspire and delight donors." They're both at the heart of solid revenue-generating nonprofit communications, and they drive donors to double down on their support. But what exactly does inspiration and delight in communications look like? Find out in this week's What's in My Inbox.
Anxious over the new tax law? Joan Garry with How Nonprofits Should React to the New Tax Law.
Can a simple PS lead to more? The Veritus Group with a scathingly brilliant, yet oh-so-simple idea.
Just one of many emails I received from readers and students: "one odd quandary we experienced was that some people thought they were helping us and accepted FB's offer to run their own "fundraiser" on our behalf through FB. That isn't helpful. We much prefer that people actually go to our website! There are so many reasons this is a better process for us – and for the contributor! I could list them for you but one is that we do not even get a list of contributors so we cannot even thank them?? It makes us look ungrateful and horrible! Bad for us … I could go on …"
A reminder: focus on what you can control. And don't even get me started on the Bill and Melinda Gates Foundation *match.* Facebook Giveth… and … And Facebook Taketh Away. New from The Agitator.
And Google Giveth and Google Taketh Away. Also from The Agitator. Look for an upcoming Motivate Monday session for more on this topic.
Twitter will always have a soft spot in my heart. It's where I met many of my favorite fundraising buddies. Beth Kanter with Twitter for Nonprofits in 2018: Rebirth or Retire?
Archives
How long should you keep names in your database? The answer might surprise you.
Learning Opportunities
Would you like to have a clear plan for 2018? One that raises money consistently THROUGHOUT the year, with less reliance on year-end fundraising? Early Bird registration for Your Donor Engagement System ends Friday. In this four-week multi-media class you'll learn how to create your own easy-to-implement *12 Touch* system. Click here to learn more. Or register now.
Do you suffer from "Imposter Syndrome?" That feeling that you're not quite good enough? Definitely check out the mini-training from our Motivate Monday episode this week when our special guest was Valerie Young, PhD, author of The Secret Thoughts of Successful Women: Why Capable People Suffer from the Impostor Syndrome and How to Thrive in Spite of It. Holli wrote "This session was nothing short of freaking amazing! Thank you! Re-framing and reprogramming now in progress!" Live on the Archives. NOTE: Motivate Monday is on hiatus next Monday for Martin Luther King Day.