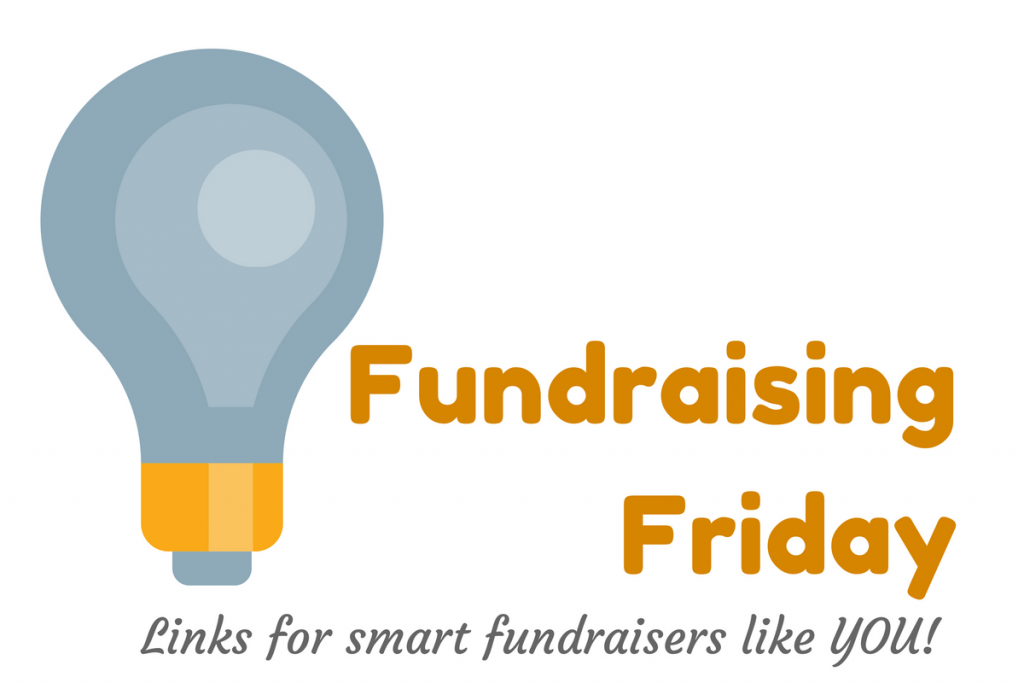 ---
Is your nonprofit email marketing consistent…and fun? This week's What's in my Inbox.
Do you ever feel like an impostor? Do you chalk your success up to luck, timing, or computer error? Do you believe "If I can do it, anybody can?" Do you agonize over the smallest flaws in your work? Do you worry that it's a matter of time before you're "found out?" You're not alone. But you can beat the Impostor Syndrome. Read (and watch) to learn how.
One-Quarter of All Female Fundraisers Report Sexual Harassment. And donors account for nearly two-thirds of harassers.
Does a past CEO belong on your board?
Amazon has announced that Echo with Alexa will now allow you to donate to one of 48 charities with voice commands. Nick Ellinger reminds you to always have your new donor processes in place.
For small nonprofits: When you don't have the budget to hire a full-time major gift officer, how do you calculate the numbers? New from Veritus.
Direct Mail is not Yet Dead. Show this to your board. More importantly, learn how to master the medium.
Archives
Speaking of mastering direct mail: how did B&M Alum, Development Director Cindy Timmerman hit a home run with her first ever appeal letter? Lots of lessons in this What's in my Mailbox.
Learning Opportunities
Managing and mentoring across differences a crucial skill set to develop and one that's not talked about enough. Plan to join my friend, Desiree Adaway for this free training focusing on age, gender, and race. Friday, April 20th at 2pm ET. Click here to reserve your seat.
Did you miss registration for Power of Thank You, the quintessential nonprofit stewardship class? Due to popular demand, we've left the doors to enrollment open an extra week. Learn more and register.
Our next Motivate Monday guest is Jeremy Berman, the founder of GoodUnited, the best way to tap into the unlimited potential of your Facebook fundraisers.  With GoodUnited, nonprofits see: 74% more emails, 24% increase in fundraiser goals reached, and 94% of their fundraisers want to raise again. Save your seat here.