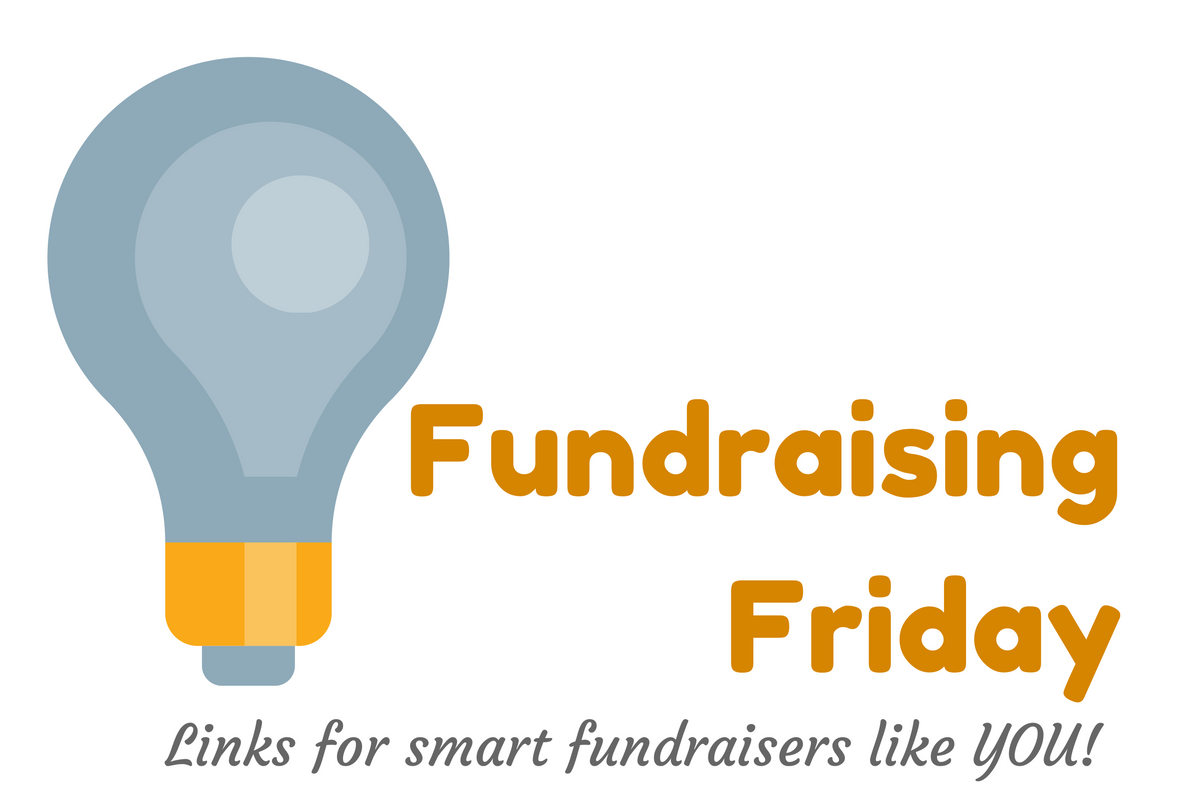 ---
In Where Are My Donors?, the Chronicle of Philanthropy reports that the "Share of Americans who donate to charity is falling." And sure, while you can often make statistics say exactly what you want them to say, the latest numbers are showing giving declining amongst every age group, every income level, and every education level.
What if, the instant your new donor made an online gift, you had the ability to rank them, according to their capacity? Imagine it: two gifts for $20. But one donor has the capacity to make a $100,000 gift. The other has the capacity to make a $100 gift. Would you treat the two donors differently? This week's installment of Power of Storytelling explores exactly how that might feel to your donor.
When one of your board members creates a Facebook fundraiser on your behalf, how do you maximize it? Everything You Need to Know to Raise Thousands of Dollars With a Facebook Fundraiser. A killer 30-minute training straight from Motivate Monday and Sean Kosofsky.
Are you making the mistake of thanking your donors ONLY by the channel they made their gift? That could be the reason why online donor retention stands at a mere 18%.
Think you've tried everything to improve your grant proposal? Bet you haven't tried this. Three Simple Ways to Improve Your Foundation Grant Proposal
Should we ban the title "newsletters?" Robin Cabral thinks so.
Should fundraisers friend donors on Facebook? Great one from bloomerang.
The brilliant Lisa Sargent has compiled the Almost Complete Reading List for Fundraisers. New on Sofii.
I LOVED this Pretty Good Appeal from our friends over at Agents of Good. You will too.
Never think it couldn't be you next. To Sin by Silence. New from Nick Ellinger and The Agitator.
How I went from Compton to Google. Set aside just about 13 minutes to watch this week's inspiration. I promise you won't regret it.
Archives
How are you taking your donors from first gift…to lifetime? Are you saying thank you like you mean it?