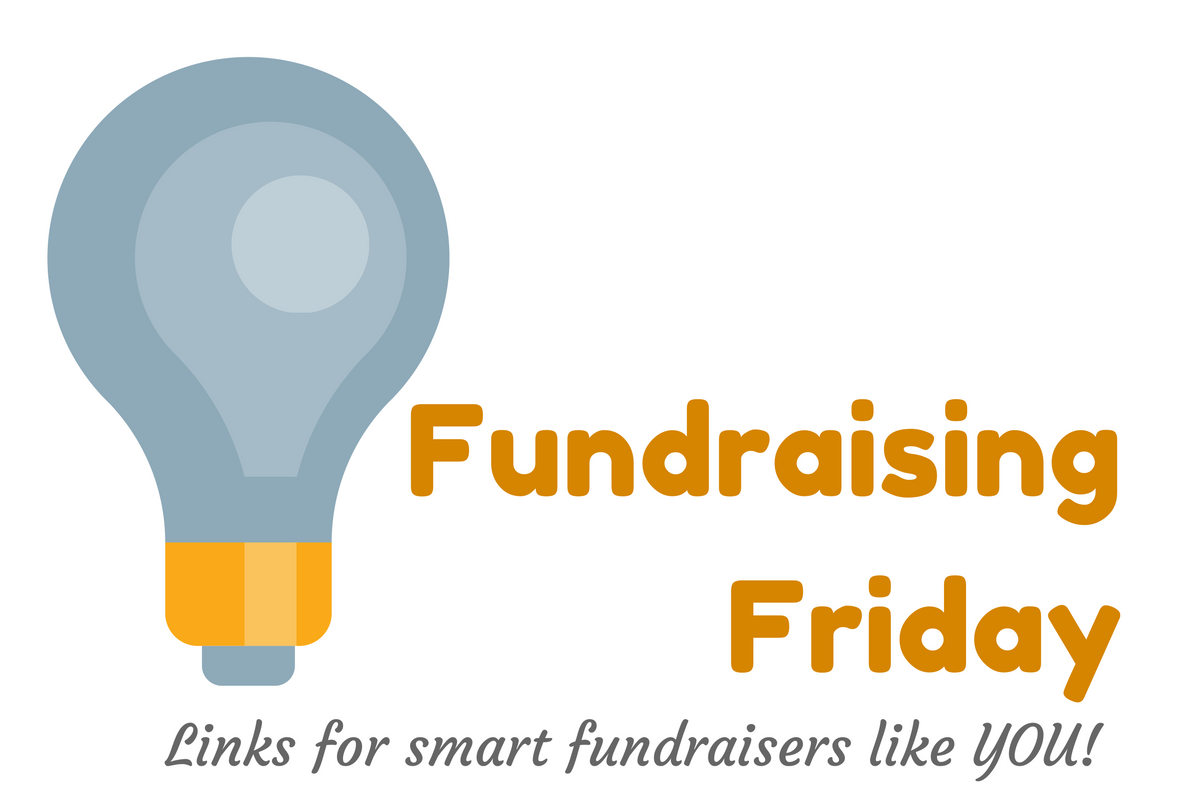 ---
Do you shy away from controversial messaging in your storytelling? Power of Storytelling with When is the risk of controversy worth it? Hint: think of the "e-word."
It's time to plan your year-end fundraising campaign – and write your appeal letter. Download these free resources and you'll be well on your way. 
Is fundraising critical for carrying out your mission? Why, then, do we fail to invest in it? If fundraising matters, you need to invest in it. New from Mary Cahalane.
Are you a fundraiser with an "attitude of learning?" Roger Craver with The Fundraisers I Fear.
"I know a lot of wealthy people and I'm well-connected." The next time you hear this from an MGO candidate (or really, any candidate in development), run for the hills! Don't Hire This MGO! New from Veritus.
If you're considering hiring a copywriter (and you should definitely consider hiring a copywriter), Bloomerang has Five Ways Fundraisers Can Work Well With Copywriters. 
Research on giving in the United States has now produced definitive empirical evidence to show a decline in the participation and amounts donated by "small" and "medium" (actually, median) donors and an increasing reliance on "large" donors. What does that mean for philanthropy? For democracy. The Growth in Total Household Giving Is Camouflaging a Decline in Giving by Small and Medium Donors: What Can We Do about It? new from Nonprofit Quarterly. 
Learning Opportunities
Write a fundraising appeal letter  that breaks all previous records with Direct Mail Fundraising Masterclass from Basics & More. Whether you're a beginner or seasoned pro, you'll discover secrets to take your direct mail fundraising to a new level with this online class. Early Bird pricing ends today. Learn more and enroll.
Experience your most successful year-end fundraising campaign ever with Your Best Year-End Fundraising: THE SYSTEM, a series of live webinars that walk you through the process. Learn more and register.