Today's guest post is from Lisa Sargent.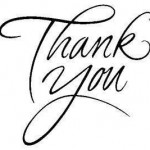 I owe a debt of gratitude to Lisa for helping to educate me on donor retention and the importance of a thank you.  Lisa is a leading donor retention expert and copywriter who is well-known for her "Thank You Letter Clinic" on SOFII.  She agreed to provide one of her famous "thank you letter make-overs" to one lucky reader of The Grow Report.
You may be familiar with Lisa from her SOFII exhibit, one of the most-viewed on the site.  Now she'll be featuring brand new re-writes on an all new "thank-you letter clinic" soon to launch on SOFII.  Are you a SOFII subscriber?  Sign up today to get the first alert for Lisa's new exhibit.
Take it away Lisa …
---
According to their website, hopeFound is a nonprofit organization serving men and women in the Greater Boston area who are homeless.  So when Pam e-mailed to let me know they'd won the thank-you letter rewrite, I was excited that hopeFound was willing to share both before and after versions with Pam's readers: Great cause, close to home… and the best part, willing to share!
Thank you, thank you hopeFound. Now let's jump in…
1.) I've set this overhaul up like the online thank-you letter clinic I host on SOFII (link below). That means both before and after versions are fully annotated, so look to those PDFs and you'll see what I did and why I did it.
2.) Then below you'll find a brief review of hopeFound's overall policies on thanking donors, and discover a few key areas they can improve.
3.) And at the end of this post you'll find a list of resources, both online and print, to help you write better donation thank you letters.
Policies On Thanking Donors: What hopeFound does right
As described by hopeFound, this is their current process for thanking donors:
[The 'before' letter] is used for general donations to the annual fund. In other words, people who have made gifts in response to any of our newsletters, unsolicited gifts, and gifts made online. (Other annual fund gifts receive different letters, for example when people respond to the appeal and direct mail letters they get a different thank you that is written to reinforce/reflect the message of the appeal letters.)
Our goal is to send the thank-yous within two weeks of receiving the gift.
The letter is updated periodically but with no set schedule for updates.
Executive Director signs all letters but only writes notes on those in two situations; gifts over $500 or people with whom she has strong relationships.
Consider the above policies. Where does hopeFound get it right? They:
Send a thank-you. The charities that still don't send thank you letters are legion. And as Ken Burnett noted so succinctly on his blog (quoting Jo Habib, link below), "Any fundraiser who doesn't thank donors properly is an idiot as well as rude." So, bonus points to hopeFound for acknowledging gifts. (And by the way, I base my 'legion of non-thanking charities' comment on current research, having recently sent a bunch of donations for which I've presently received thank-yous for about half. UGH.)
Send different versions of thank-yous to match the appeal that was mailed. Hooray! This is fabulous. When I write a special appeal, my first question will almost always be: what about the thank-you for this letter? It's common sense folks: if you run a special campaign, then boy doggy, your thank-you should reference it. Bravo, hopeFound: more bonus points!
Hand-sign the letters – and have their Executive Director do the signing. Most larger organizations reserve hand-signing for mid- and/or major donors, but this is a great practice, as is using an executive level signatory. (My preference is for president, CEO or ED signatory, unless the appeal uses someone else – an emergency appeal, e.g, might use someone in the field.)
And improvements? I suggest two:
Send thank-yous sooner. Two weeks is too long: it's an industry best practice to send acknowledgments within 48 hours (true). For new donors, follow up with a welcome pack. (And if you don't have one, invest in a good copy-and-design team to create one. Or buy the book Keep Your Donors, link below, and follow Tom Ahern and Simone Joyaux's advice for an easy D-I-Y welcome kit you can create from existing materials.)
Create a set schedule to update your thank-yous. I suggest quarterly (if you have a quarterly newsletter), or at the bare minimum, every six months. Otherwise thank-yous will be relegated to a dusty old corner, where they grow stale and outdated and become a mild irritation to everyone, especially your loyal donors.
Be sure to have a look at the rewrites featured below for specific tips on writing donation thank you letters.
Additional resources:
• Thank you letter clinic on SOFII, with more before-and-after overhauls. (Full disclosure: I host the clinic. But people write me all the time – from well-known experts to development associates – to say it's really helpful.)
• Donor-Centered Fundraising, by Penelope Burk. This is, hands down, one of the best books ever on how to thank your donors.
• Ken Burnett's blog post: 'Now, say thank you nicely'
• Keep Your Donors, by Tom Ahern and Simone Joyaux. Fundraising's dynamic duo, without the superhero capes: everything they write is worth reading, more than once.
---
About Lisa Sargent: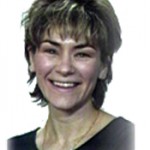 Head of Lisa Sargent Communications, copywriter Lisa Sargent publishes The Loyalty Letter, a free e-mail newsletter for nonprofit and charitable organizations, which is read by subscribers all over the world. Sign up free on her website.
Sargent specializes in fundraising and donor development communications for direct mail and e-mail. She works almost exclusively with the nonprofit industry – often directly with mid-sized organizations that use in-house and remote creative teams. Past and present clients include Shriners Hospitals for Children, Best Friends Animal Society, Northwestern Memorial Foundation, Bryant University, Kids In Distress and Merchants Quay Ireland, among others.
A member of the DMFA, Sargent's articles have been featured in Mal Warwick's Newsletter, FundRaising Success Magazine and The Agitator, and her copywriting clinic on donor thank-you letters is one of the most visited exhibits on SOFII, the Showcase of Fundraising Innovation and Inspiration.