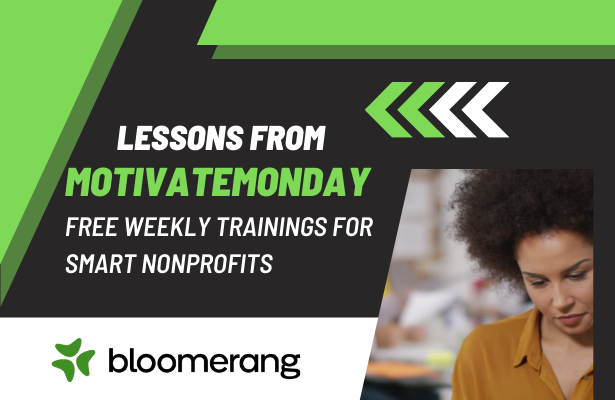 ---
We're always trying to stand out among the sea of nonprofits vying for your donors' attention. And if a picture is worth 1,000 words, how much is a video worth?
Nothing connects with your donors quite like the personal touch of a thank you video. Video acknowledgments make donors feel appreciated in a special way which, for many nonprofits, wasn't possible before.
And, thanks to Gratavid, our 2022 Fundraising Calendar sponsor and January 31 MotivateMonday presenter, you can quickly and easily send video thank you messages to donors. Gratavid integrates with a number of platforms, including Bloomerang.
Check out this session with Will Trapp, founder of Gratavid and see how easy it is to take donor thank yous to the next level.