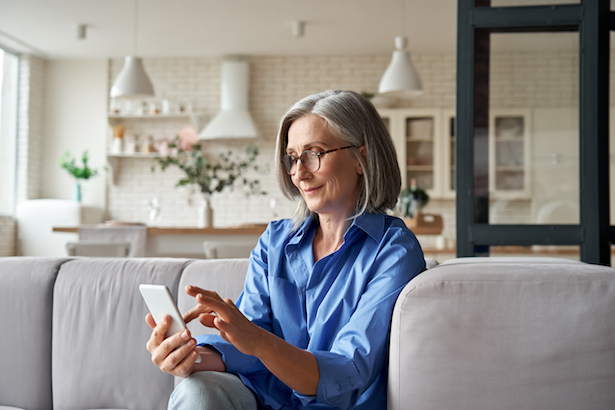 ---
The idea of permission marketing was popularized by Seth Godin, who wrote:
Permission marketing is the privilege (not the right) of delivering anticipated, personal and relevant messages to people who actually want to get them.

It recognizes the new power of the best consumers to ignore marketing. It realizes that treating people with respect is the best way to earn their attention.
This concept of permission marketing is one that we've always embraced in both Simple Development Systems and our entire roster of classes. When you've successfully embraced permission-based marketing, you convert your fundraising systems into donor attraction systems.
So, before you embark on integrating texting into your organization's fundraising program, be very intentional about having explicit permission from your supporters to text them. And reinforce that permission regularly.
---
As a nonprofit professional, you understand the significance of a strong communications strategy in boosting fundraising results. While you may already leverage email and social media, have you considered incorporating texting into your fundraising plan? 
Text messaging, which used to be considered only as a medium for personal communication, is now one of the most potent tools in the nonprofit sector for fundraising. It allows organizations to break through the clutter of other communication channels and reach supporters directly, thus offering an exciting new opportunity for nonprofits of all sizes.
In fact, studies show that text messages have a 99% open rate and 90% read rate within just three minutes of sending. By employing effective texting strategies, you can encourage giving and foster stronger relationships with your supporters. 
In this blog post, we will explore four impactful ways you can integrate texting into your fundraising strategy: 
Create compelling donation appeals

Update donors on fundraising progress

Direct supporters to register for events

Express donor appreciation
In this digital age, where a large portion of our daily communication happens through our mobile devices, it's vital for nonprofit organizations to innovate and meet supporters where they are: on their phones. Put your communications in front of supporters and inspire giving with these key strategies! 
Create Compelling Donation Appeals
One of the major advantages of text fundraising is the ability to deliver high-impact and personalized donation appeals directly to your supporters. Plus, you can make your donation requests visually engaging by including content like images, GIFs, and emojis. 
To make your text messages highly engaging and effective at inspiring donations, use these tips: 
Ensure that any images or videos included in your texts align with your brand and tap into supporters' emotions.

For instance, an animal welfare organization might send a text donation appeal in the midst of a shelter overpopulation crisis and include photos of some of the dogs in their care. This helps to make the emotional appeal more persuasive, showing donors who their contributions will be going towards.

Use graphics that are easy to engage with.

Instead of listing out statistics about your organization's impact, which can easily get skipped over in a text message, display these in an infographic, chart, or other visual representation. Make sure your representations are user-friendly and easy to understand. 

Make your communications familiar.

Maintain your nonprofit's messaging and brand personality in your communications. This way, supporters will recognize your texts as coming from

your

nonprofit and feel more closely connected to your cause. 
Additionally, utilizing the segmentation capabilities offered by a comprehensive text messaging platform allows you to tailor your appeals based on supporters' interests, demographics, or giving history. By sending targeted messages, you can effectively engage different segments of your supporter base, increasing the likelihood of receiving text donations.
Update Donors on Fundraising Progress
Keeping your donors informed about the progress of your fundraising campaigns is crucial to maintaining their engagement and encouraging continued support. Use text messaging to provide regular updates on your fundraising efforts.

Tatango's guide to text-to-give recommends leveraging text messaging to share the following key updates and messages with supporters: 
An update on the progress towards your fundraising goals

A reminder of the upcoming deadline for your fundraiser

Notifications about matching gift opportunities and new corporate sponsors
For example, when you reach significant milestones or are nearing your fundraising goal, notify your donors and emphasize the urgency of their contributions to help achieve fundraising success. By using the immediacy and high open rates of text messages, you can effectively convey the importance of your supporters' involvement and motivate them to take action.
Remember that text messaging isn't just about asking your supporters for donations. After all, supporters can quickly get tired of engaging with your organization if they're constantly being asked to give. This is where varying your text messages with updates, resources, and other relevant content can help. When you keep your supporters in the loop about your fundraising progress, they'll feel like they're a part of your team and truly valued by your organization! 
Direct Supporters to Register for Events 
Fundraising events play a significant role in your overall strategy, allowing you to bring together your community of supporters for a common cause. 
There are many types of text messages an organization could send to inform supporters about upcoming events like gala fundraisers, school auctions, and walk-a-thons, including: 
Event registration deadlines 

Exclusive early-bird discounts

Last minute updates on event happenings

Post -event follow up with supporters, volunteers, and other participants 
Event registration can sometimes be a tedious process, but a simple text message with a direct link can significantly enhance the convenience and thereby increase participation. 
Let's consider an example from the higher education sector. Many higher education institutions leverage text messaging to get the word out to their alumni about registering for events like homecoming. Your nonprofit can follow suit by bringing attention to your high-energy events and boosting registration numbers. 
For example, a conservation organization hosting an auction fundraiser might start texting supporters about registering for the event three months in advance. As the registration deadline gets closer, the nonprofit could level up their engagement by providing sneak peeks of their item catalog or teasing who the entertainment act will be. This can all be impactful in creating hype around your fundraising event and encouraging people to sign up. 
Event marketers know that last-minute event changes, like start times or registration location changes, can always be expected. Use texting to communicate those changes and ensure that your participants are all on the same page. 
Express Donor Appreciation 
Expressing gratitude to your donors is vital for building strong and lasting relationships. However, it can feel nearly impossible to manually thank each of your supporters after they give. Instead, leverage a text messaging platform with automation and personalization tools. 
This way, as soon as donors give, you can send them a thank-you message that greets them with their first name and references their specific donation amount. Your donors will feel valued by your organization and more likely to give again! 
ECardWidget's guide to thanking donors explains that your thank-you messages should acknowledge the donor's contributions and highlight the impact it has made on your organization's mission. For example, an education nonprofit could send a text message such as "Your donation of $50 helped provide school supplies for students in need, setting them up for success this upcoming school year." 
By showing genuine appreciation and demonstrating the tangible outcomes of their support, you strengthen the connection between your organization and its donors. This can lead to increased donor retention and encourage recurring giving.
Incorporating texting into your fundraising strategy can yield numerous benefits for your nonprofit organization. To maximize the impact of texting, partner with a robust text messaging platform that offers segmentation, automation, and reporting capabilities. This will streamline your communications strategy and drive results quickly. 
---
Author: Mike Snusz, Director of Nonprofit Customer Experience at Tatango
Mike Snusz brings 19 years of digital fundraising experience to his role as Director of Nonprofit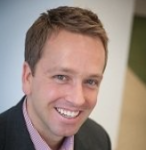 Customer Experience at Tatango, a text messaging platform for nonprofits and political campaigns. Prior to Tatango, Mike spent 15 years at Blackbaud leading a team of digital consultants that helped nonprofits improve their online fundraising, monthly giving, email marketing and peer-to-peer fundraising programs. Mike started his nonprofit career managing the Ride For Roswell from 2003 to 2005 in his hometown of Buffalo, NY.