Are you making it a practice to collect testimonials?
"Say what???"  Testimonials?  What are testimonials?
Testimonials are snippets of conversations that you're probably having on a daily basis.  They're pure gold and chances are you're letting them slip though your fingers!
When a guest at your recent event raves about the work your organization is doing.
When, in the course of your phone call to a donor, thanking them for their gift, the donor relates a story about how your organization helped her mother.
When a mother calls your offices to tell you that her son's English grade has gone from a D to a B+, thanks to the work your organization has been doing with him.
When a foundation funder sends a special note along with their grant check.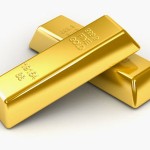 Testimonials attesting to your good works can come from a variety of sources, from donors, to clients served, to board members to staff members to volunteers to Facebook fans.
And a pithy, well-crafted testimonial can give life to all of your nonprofit marketing copy – from your website, to your appeal letters, to your monthly giving campaign, to your grant proposals, to your email communications, to your social media.
When you make it a habit to listen, you'll find collecting testimonials coming second nature to you.
Make a practice of making regular thank you calls.  Spend just 30 minutes a day on the phone connecting with your donors.
Spend time "in the field."  Whether you're raising money for a human service agency or a museum, spend some time on a tour, listening to the questions.  Take a seat at the one of the tables at your soup kitchen
What are your Facebook supporters saying about you?
Could you conduct a contest to gather reviews on a site like Great Nonprofits?  Check out the phenomenal testimonials The Telling Room has gathered.
Use your imagination.  Compile a drawerful of testimonials for copywriting magic!