What's your story?
Finding and telling an organization's most compelling stories is always my first step in the consulting process. And many view it as a time-waster.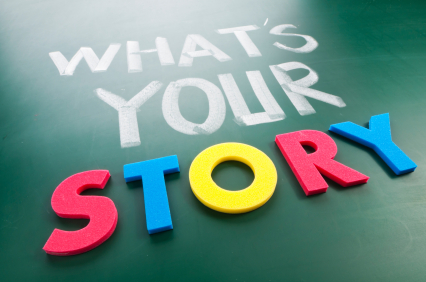 They want that next big grant that will put them on the path to solvency. Or what about getting donations on Facebook or Twitter? "Could we try an event?"
And yet storytelling is the foundation of every successful fundraising program.
It's not magic. What stories tug at your heartstrings? Don't be afraid of emotion, seek it out.
Here are eight tips to get you started:
Schedule some one-on-one time with each of your board members to find out what motivated them to become involved with your organization.
When I sat down with a board president for an organization I once worked with I learned the story of how spending a summer teaching with our program completely turned her daughter's life around. This mother was so grateful that she learned more about the program – and became an impassioned advocate within the community.
Step away from your desk!  The best fundraisers aren't spending their days glued to their computers, they're out in the field learning their organzation's stories.
Schedule a minimum of thirty minutes to an hour a week to call donors with your personal thanks. Really engage them in finding out why they contribute to your organization.
Program staff will be your greatest resource.  Share your stories at staff meetings and encourage your colleagues to share theirs!
While video is nice, photographs can be just as effective. Buy a digital camera for the office and take pictures – lots of them. Pictures make a story come alive and can be included in video or on your website.
Listen.  Sounds like a no-brainer, right?  But when you resist the urge to talk and focus on paying attention you'll be amazed at the gems that land in your lap.
Storytelling must be part of your organizational culture.  What lessons can you learn from the Cara Program and their regular "Motivations" program?
Lastly, don't ever try to polish the language in your stories. Outside of basic spelling and punctuation corrections, let your subject's voice remain authentic, true, and distinct.
Want more tips?  Check out Zan McColloch-Lussier's suggestions in this Movie Mondays video, or enroll in Nonprofit Storytelling | The Basics & More™.