You've heard it time and again.  Tell your story and tell it well.  Good storytelling is the very heart of nonprofit communications.  And collecting and recording those stories is a process that never ends.
What's a simple way that you can add to your organization's storytelling cache?  Add a "Share Your Story" page to your organization's website.
Here's an example from Planned Parenthood (click to see more).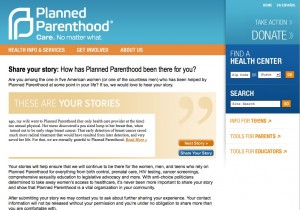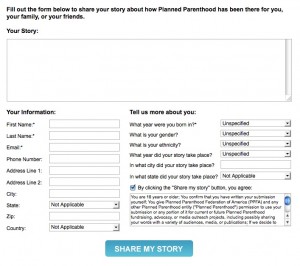 Once your page is live, regularly encourage donors, supporters, board members and clients to share their personal stories.