Are you running around like a headless chicken in these last eight weeks of the year trying to accomplish your organization's year-end fundraising single-handedly?
Relax.  Year-end fundraising season provides the ideal opportunity to engage board members, volunteers and staff — and improve the results of your year-end appeal.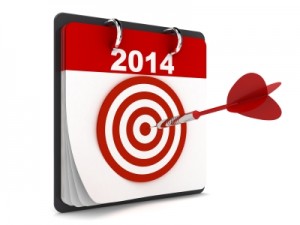 Now is the time to decide which members of your organization, board or volunteers are responsible for the different portions of your campaign. Planning the staffing and responsibilities before you get started will ease a lot of headaches down the road — and make a major difference in your year-end fundraising!
Which of your board members can write personal notes or make phone calls to selected donors?
Do you have board members who might host a house party?  Hold a holiday celebration for major donors, board members, and close friends.
Invite your board members, volunteers, staffers and fans to create Cause pages. Use your Facebook page or Twitter to publish regular holiday updates and post appropriate links. Refer regularly to your website's "Donate" page as December 31 nears.
Matching gifts provide a perfect incentive for year-end campaigns.  Do you have a foundation connection or board member who might step up to the plate?
Are you sending out holiday cards? Have special Thanksgiving cards printed and set aside time for staff, volunteers and board members to hand sign cards.
Schedule a thank-a-thon. Make calls to donors, thanking them for their past support. Mobilize your staff and volunteers to help. Answer the question "but what do I SAY to them?" with a fun, brief script for them to use.
Think about following up your year-end direct mailing with a postcard.  Definitely follow up with phone calls — which members of your team will be responsible?
Hand-addressed envelopes have a much higher open rate than printed.  I love to bake so in the past I've made a pan or two of brownies to entice volunteers, board members and program staff to spend an hour or two hand-addressing envelopes and/or stuffing them.  If you have a larger donor database, consider hand-addressing the top 10-20% of your donors, or those donors you're targeting for larger gifts.
These are just a few ideas.  Begin involving staff, board and volunteers in brainstorming sessions and watch your year-end fundraising soar.
How are you engaging board members, staff and volunteers in your year-end fundraising?