"If you care about retention … if you care about sustainability … significant net income and, eventually, massive bequest income, it's time to invest some of yourself in mastering the art and finance of monthly giving…"
Roger Craver
What's the best thing your nonprofit probably isn't doing that it should be doing (or could be doing better)  to grow donor loyalty and build sustainable funding?
If your answer is…growing your Twitter followers, or redesigning your website, or starting up a Facebook page, you'd be wrong.  One of the surefire ways to build lifetime donors – and build legacy funding –  is through the creation of a monthly sustainer program.
What is monthly giving and why is it so important for your organization?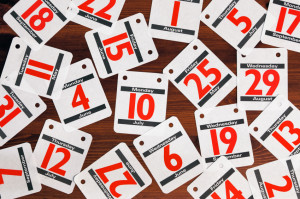 Monthly giving is a wholly donor-focused way to bring your donors up the rungs of the giving ladder, while simultaneously providing a predictable regular income for your organization.  It's been shown to increase donor retention, increase loyalty, increase the lifetime value of your donors, and generate bequests.  A donor who may have been sending you a $50 check every year for the past three years might join your monthly giving program at $10 a month.  They've automatically more than doubled their yearly gift and, if you've set the wheels in motion, they're thinking about you (in a good way) more often.


In short, monthly giving is a win-win for nonprofits and donors alike.
The key to success with your monthly giving program is not merely knowing how to start your program, but how to keep it growing.  "We tested it, and it didn't work," is a common refrain from nonprofit boards.  And every day, I encounter organizations that have implemented monthly giving, but relegated that option to just another check box on their remittance form or online giving page.  You might pick up a handful of new monthly donors year after year, but you won't grow the kind of significant recurring income you're looking for.

A robust monthly giving program is like a magic wand for your fundraising — but it doesn't just happen. The organizations that create significant revenue and growth with their monthly giving programs have made a commitment to the program.  That means having a plan in place for
knowing which donors to target,
how to develop a compelling monthly giving appeal,
stewarding and growing your monthly giving program, year after year.
Whether you're looking to begin or grow your organization's monthly giving program, you'll want to join The Fundraising Authority Joe Garecht and me next week for Monthly Giving | The Basics & More!

  Learn more and register here.  As with all of the Basics & More eCourses, your one-time low registration fee allows you to register as many individuals from your organization as you'd like (so that everyone is on the same page).
Want to learn more?  Check out these resources:
Setting up your nonprofit's monthly giving? Start small, but DO START! 
Don't Stop Now! How to keep growing your monthly giving program
Your backend: The most important element of your nonprofit's monthly giving program
Monthly Giving for the Small Shop – Interview with Harvey McKinnon
July's Nonprofit Blog Carnival: A Guide to Monthly Giving
Monthly Giving for Small Nonprofits: 8 Tips for Keeping It Simple
NonProfit Email Marketing: Is Your Organization Ready for an Email Monthly Giving Campaign?
Fundraising Land Grab