Blogging for us today is Mary Cahalane.  Mary is a fundraising consultant in Connecticut. She began her nonprofit career almost 30 years ago in theater and remains a passionate arts lover. She loves spending her days helping nonprofits communicate better and develop meaningful relationships. You can find Mary's blog at www.mcahalane.com.
---
I did it all wrong.
Things at work have been hectic and disorganized. So I didn't find time throughout Pamela's course Your Fundraising Plan & Case for Support to read the weekly manuals or watch the webinars.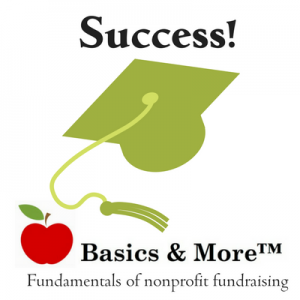 Fortunately, the course is designed for every schedule. So I put aside a day and did the intensive version.
The timing was perfect.
I've been seeing the need for a great deal more planning at my organization. Agility is celebrated in the organization's culture. But at a certain point, agility becomes an excuse for "let's just wing it". To build a successful fundraising program, I knew we needed the support that only more structure can bring.
Maybe you're in a similar situation? My guess is most of us could use more planning.
And the thing is, planning helps both internally and externally. That was underlined for me through the course.
I had a chance to learn from Tom Ahern about creating a great case for support. You might think about this sort of document as something you gear up for once in a while – maybe in preparation for a big campaign. But I think creating a case is absolutely necessary for your regular, annual fundraising plan. It gives you a chance to look at your organization's work from the outside in. Putting yourself in the donor's seat forces you to communicate clearly and emotionally. Both are so important in everything we do!
After what should have been two weeks' worth of great reading and worksheets (had I not done this all wrong) about creating a case, we moved on to a fundraising plan.
Ah, you're saying! This is the internal stuff!
Well, sort of.
The key is that there really isn't much that you do to create external communications that doesn't affect your work. And having a solid plan in place is absolutely crucial for doing the kind of work that will attract and retain your donors.
Pamela included two different recorded webinars on creating a plan. Each is clear on the importance of doing this. But they had slightly different takes on the subject. Amy Eisenstein talked about why the number of asks you make each year is so important. I'd always sketched out my plans that way – so it was good to know I'm on the right track there. In fact, the first thing I said at the interview for my current job is "we're going to do a lot more asking, send a lot more mail and spend a lot more time thanking people". Amy's organized way of looking at all that will make the job much easier.
Joe Garecht took us into the details and action steps for getting completely organized. And he stressed details, real measurements and specific responsibilities. I couldn't agree more! Those are the things that are often missing – and without them, it's far too easy to go right off the tracks. He urged us to set big goals – but to balance that with a dose of reality: they can be big, but they have to be possible. And then you've got to think through the real steps you'll take to reach them.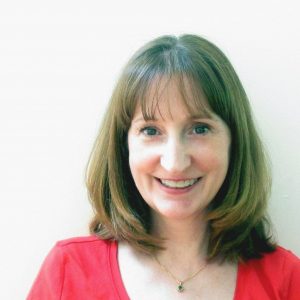 Planning makes some people break out in hives. I hope you're not one of them. Because taking the time to plan – to think through your case for support, to think through the way you're going to win that support – is the best way not to waste your time.
Take it from the procrastinating student who did it all in one day… planning is better.
---
Your Fundraising Plan & Case for Support | The Basics & More, is offered once a year, and included in my Simple Development Systems membership program.