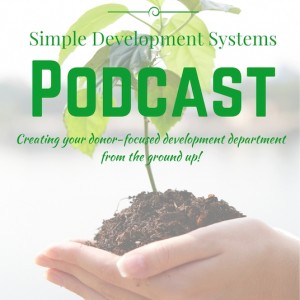 Join me today as we chat with Jeff Brooks of Future Fundraising Now and the author of The Fundraiser's Guide to Irresistible Communications.
If you've ever had the experience of writing the perfect appeal or thank you letter – only to have your board president or ED wield their mighty red pen – you'll want to listen in as we discuss those "control issues" in your nonprofit's fundraising department and what you can do about it.  As Jeff notes: The better your work is, the more likely it is to stir fear in the hearts of your boss. 
How are you creating a culture of understanding fundraising?
Audio clip: Adobe Flash Player (version 9 or above) is required to play this audio clip. Download the latest version here. You also need to have JavaScript enabled in your browser.