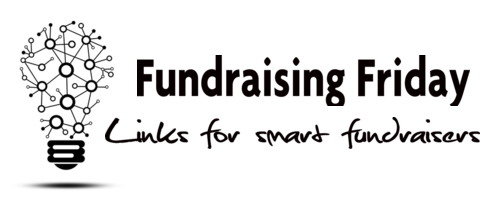 ---
The number of older online donors has doubled in only four years.  Older Donors Catch Up in Online Giving.  New from Joanne Fritz.
Retention Win #1.  Say Thank You.  New from The Agitator.  Pay particular attention to Lisa Sargent's comment…
Mystery Shopping for Fundraisers.  Also from The Agitator.
101 Fundraising offers up the specifics on How to Get Prospects to Call Back.
What do you do when your systems fail?  See how one organization handled it in this week's What's in my Mailbox.
This week's What's in my Inbox contains a one sentence lesson for fundraisers.  Can you guess the second lesson?
Are you celebrating your successes?  Richard Perry writes about The Need to Celebrate Success in Major Gifts (but we could all use a little more celebration, no?).
A General Unrestricted Ask is LAZY Fundraising.  New from Gail Perry.
And to keep your next ask from being boring, here's a free downloadable appeal letter template.
Who doesn't love HONY (Humans of New York) — and what wonderful lessons for storytelling.  What lens do you use?   One of my favorite storytelling resources is Bernadette Jiwa's The Story of Telling.  For regular storytelling reminders from a true master of the craft,  subscribe today.
From the Archives
You say you're committed to your mission, but If you're not committed to funding your mission, you're not committed to your mission.