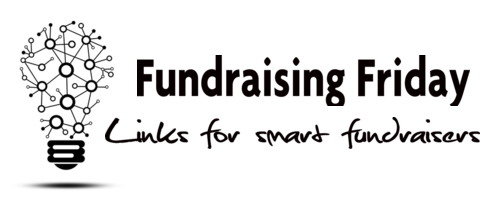 ---
In this week's What's in my Mailbox, you'll find two examples of nonprofit direct mail fundraising letters written using the Basic Appeal Letter Template.
This week's What's in my Inbox comes from Mary Calahane, with a reminder that gratitude is always good. 
New from The Agitator:  Re-engaging Lapsed Customers/Donors, along with my favorite inspiration piece, direct from John Lepp and Agents for Good. 
There's a reason I've been beating the monthly giving drum since 2008:  it works.  Read this new interview with Evan Johnson, the Manager of Direct Response Marketing at Mercy Corps to learn how one organization grew their monthly giving program to more than 15,000 sustainers.
What happens to those who criticize Teach For America, one of the leaders in the education privatization movement? 
A tip of the hat to Mark Phillips who pointed me to this article: Sleepwalking to Irrelevance – Fundraising's Digital Skills Gap.  If you have the funds for one conference or membership a year, I always recommend NTEN.
The Chronicle says Nonprofit CEOs Say Board Members Need to Be Better Fundraisers.  I say we need to step up to our leadership and empower our board members.
From the Archives
Keeping your fundraising real.   How are you doing the day-today work of creating those deep donor relationships?