After featuring Mercy Corps' monthly giving email appeal recently, I was curious about what role monthly giving played in the organization's overall individual giving strategy and how the program evolved.  Evan Johnson, the Manager of Direct Response Marketing at Mercy Corps, graciously agreed to an interview.
---
How long has your monthly giving program been active?
The Mercy Corps monthly giving program, called "Partners In Mercy", has been active for 35 years. The program really accelerated in 2005 due to the December 2004 Indian Ocean Tsunami, and again in 2010 due to the Haiti earthquake. But the program has grown steadily each year.
Why did you start a monthly giving program? What triggered it?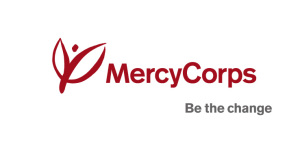 The trigger was in 1979, when a donor asked our founder, Dan O'Neill, to send 12 pre-addressed envelopes at the beginning of each year.
We started our monthly giving program not just as a convenience for the donor, but also as a way to give our supporters a chance to increase their impact to help even more people. It also was a great way to make their gifts go further because it reduces mail, email and administration costs. And for Mercy Corps, it means more guaranteed, expected funds each month that we can count on when budgeting for our programming each year.
How many monthly donors do you have?
We currently have more than 15,000 sustainers.
What's the average monthly donation?
The average pledge is $28 a month.
Tell us about your email monthly giving campaign. Who do you typically target for this campaign? (which donors?)
For email, we target all current and lapsed donors who are not part of our Midlevel or Major Giving programs. We segment by 0-24 single gift donors, lapsed 25+ month single gift donors, and lapsed Partner In Mercy supporters. We also send emails to non-donors and paid email prospects. We send at least two email campaigns a year.
We also use telefundraising as a main source of converting sustainers and have three campaigns this year.
What's been your most recent successful monthly giving campaign to date?
Since Mercy Corps is a global humanitarian relief organization, naturally our most successful monthly giving email campaigns are during and after a disaster or global emergency. One of our more recent successful email campaigns was amidst the humanitarian crisis in Gaza this past summer. In 2013, we also had a successful campaign after Typhoon Haiyan struck the Philippines.
Why do you think it was so successful?
Donors tend to be more receptive to making monthly pledges during these highly publicized and emotional giving moments. When we go out with a monthly ask, it resonates with donors when we say that their monthly support will ensure we can respond quickly and effectively when we have guaranteed, reliable revenue each and every month. It's their monthly support that ensures we're always ready for the next earthquake, tsunami, or typhoon, while also continuing our long-term work around the world.
How many people do you have on staff managing your program?
I manage the program along with one direct report. But the sustainer program is an organization-wide priority that overlaps with all team members, including our digital team, midlevel team and major gifts team.
Our development operations team is also a key secret to our success. They manage gift processing, send out the cultivation mailings, send out our thank you letters, contact monthly givers if their credit cards expire, take on questions via email or phone, and so much more. And our founder, Dan O'Neill, still makes personal thank you calls to Partners In Mercy donors, no matter how long they have been a Partner In Mercy supporter and regardless of the size of their monthly pledge.
Do you have upgrade campaigns in place?
Yes, we have two upgrade campaigns in email, and two campaigns on the phones. We also have several direct mail pieces where the primary ask is to increase your monthly gift.
What's your long term goal for your monthly giving program?
Mercy Corps' priority continues to be monthly giving. We want to continue growing the program even beyond its current level. In the absence of an increased investment in other conversion channels like face to face canvassing or DRTV, I'd like to continue growing our monthly giving file by a net gain of at least 1,000 monthly givers each year through email, direct mail and telefundraising.
I'm also pursuing strategies to increase the number check writers who give by direct debit or credit card.
How important is your monthly giving program to your organization?
Monthly giving is incredibly important to Mercy Corps. The program accounts for a third of all of our revenue, so it's vital that the program isn't just stable, but always growing each year.
Can you share the percentage of donors who are giving monthly?
13.5% of Mercy Corps supporters give monthly – that's 13.5% of donors giving an average of $28 a month and who account for a third of our overall private revenue each year.
Anything else you'd like to share?
Our Partners In Mercy monthly givers are amazing people. They have made a commitment to giving a gift each and every month to help people in need. Not only that, but they often give more on top of their monthly gift to special appeals. I am truly grateful that they have chosen Mercy Corps to live out their values and spread their compassion around the world, each and every month.
---