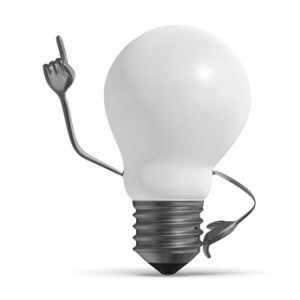 We've all had them. What I refer to as AHA moments, those instances when a lightbulb is suddenly turned on — one that causes you to rethink your way of doing things.
Early on in my career, when I was working for a grant making foundation, I remember the time a thank you letter came in — NOT from an organization that had received a grant, but from an organization that had been declined. They thanked us for our review of their proposal. Our Vice President of Programs remarked "isn't this lovely? I don't think we've ever received a thank you for a declination."
As you might imagine, when that organization reapplied the following year, they were funded.
That was one of many 'AHA!" moments in the past 20+ years. When I moved from the grantmaking side to grantseeking, you better believe I always sent a thank you letter.
I asked some of the leading fundraisers to share their biggest AHA moment with you.  Listening. Straightforward bluntness. Asking more. Creating a genuine connection. Learning to lead instead of follow.  You'll have an AHA moment or two yourself.  Here they are, in no particular order:
---
My "aha" moment really is not just a moment.  My aha in fundraising has happened over and over again as time goes by.  It's simply this.  Fundraising is about creating meaningful relationships with people (donors).  Fundraising is also hard work.  It take discipline, focus and accountability to be successful. 
Over the course of my career I've seen efforts to depersonalize fundraising and take shortcuts.  It doesn't work. 
Remember how the internet was going to "take over" fundraising.  Nope.  Another one was how "Big Data" was going to save the day and make you more efficient and cost-effective.  Nope (okay, maybe for .0001% of non-profits, but the jury is

still out.  How about spending a bunch of money on social media to reach the millennials?  Waste of money. 
It's funny to watch people jump on these bandwagons as the thing that will somehow "save the day" in fundraising for their organization.  All those things I mentioned may help.  But, what I've learned over the years over and over is that it's really about relationships.  Relationships take work.  Those folks and organizations that embrace it and invest in it, succeed. Those that want to go out and find the shiny thing that makes it easy, falter and eventually lose.
It's about people.
Jeff Schreifels,  Senior Partner  Veritus Group
---
Wow, this is a tough question as I continue to have little AHA moments every month.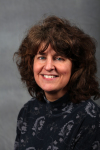 My biggest AHA moment came when I did a survey amongst our monthly donors and asked them how often they wanted to hear from us. Now, you should know that this was a big animal welfare organization and we mailed to our donors typically 12 times a year (if not more for special projects).
So, the survey asked a number of questions, like which type of animal(s) did they have? :but the most important question was:
How often would you like to hear from us;
Not at all

Once a year

Twice a year

Four times a year

Twelve times a year
When the surveys came back, I was fully expecting everybody to tick the box or once a year but I was very far from the truth. Many ticked the boxes of four times a year or twelve times a year!!
That was my big AHA moment where I really saw how committed these monthly donors are, how they want to continue to hear from us even though they're already giving a monthly donation! Not to mention the fact that they did make additional donations when asked. It's important to tell you too that we did recognize the monthly donors every month in the appeal as special and they appreciated that.
Of course, we marked these donors in the database the way they wanted to be communicated with.
Erica Waasdorp, President, A Direct Solution
---
One day, when I was a young, eager, brand new fundraiser – my phone rang.
On the other end of the line was a vegetable farmer. Let's call him Joe. Joe was interested in doing a cause related marketing campaign with a charity partner – donating 10% of all sales of potatoes in October, and we were the charity he wanted to support. For us Canadians, October is Thanksgiving month, and Joe explained that the donation could be up to $150,000! Joe was calling me to request a written document about the Cancer Society and where his donation would go.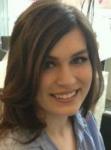 As Joe talked, my mind was racing. The Cancer Society did lots of work with the BC Produce Marketing Association, promoting health and wellness and encouraging Canadians to eat more vegetables. As we chatted, I began designing a case for support all around cancer prevention.  There was ROI for the company, values alignment, all the good stuff I'd been told to look for in a corporate partnership. I got off the phone as soon as I could, and had a proposal to Joe within the hour. It was one of the best cancer prevention proposals I have ever done.
And it got declined.
Joe ended up giving the money to a local children's hospice. Why? Because he was passionate about helping sick kids. And I would have known that – if I'd thought to ask. The Cancer Society had amazing programs aimed at helping sick kids – and I could have made Joe a proposal around those programs, but I didn't. Because I didn't listen.
That was my AHA! moment. Listen as much as you can. Ask questions. Never assume. Your donors will tell you all about their interests, passions and goals, they will give you the information you need to build the perfect proposal  – but you have to listen to them for that to happen.
Rory Green, Fundraiser Grrl
---
 I've had hundreds of AHA moments. No lie.
Here's a fave:
This AHA moment happened as I watched Mark Phillips, head of Bluefrog (UK), make a presentation at IFC in Amsterdam in 2011. Mark had rummaged through the archives and was showing the original advertising that built charities like Oxfam from a small bunch of pissed off people into powerhouses. Oxfam's were revelatory. I suddenly realized: we used to do this so much better. Oxfam showed without mercy up-close photos of starving kids and said, "Will you do something about this?" (Or words to that effect.) It was a call to action that challenged your very decency as a human being … and the money poured in. The ads were ugly and direct and couldn't care less about branding and other nonsense. I've tried in my own copywriting to live up to Oxfam's blunt standard.
Tom Ahern, Ahern Donor Communications
---
About 15 years ago, I was the Director of Development at a national charity focused on protecting the environment. I was a one-person shop, and was absolutely thrilled one day to receive a $50,000 transfer of shares from a long-time donor. Putting on my donor recognition hat, I let the Executive Director and Board Chair know, and we came up with a plan to visit the donor in his hometown and take him out for a very nice lunch to thank him. I called the donor up to say thank you, and excitedly told him how thrilled we'd be to take him for lunch. He thanked me profusely and said, "I don't really need that, and would rather you spend your money on wilderness protection. But, you know those really great posters of the Nahanni River that you have available? I'd really love to have one of those."
Wow, what an 'aha' moment for me. Never, ever assume that you know what the donor wants or needs.
Using that lesson on a different donor, I secured a million dollar bequest for the same charity few years later. I'm pretty sure the clincher for that gift was the homemade Christmas stocking we dropped off one day, and the afternoon we spent listening to the donor recite some of his poetry. That's what he wanted and needed.
Leah Eustace, ACFRE.  Principal & Managing Partner | GoodWorks 
---
When I started in fundraising I always focused on win-win partnerships that offered a benefit when a person or business donated to my cause. I was young and uncomfortable with charity and philanthropy. It's no surprise that I named my blog Selfish Giving!
While I love teaching nonprofits and businesses about 
enlightened giving
, my
AHA
moment came when I realized the power of 
unselfish giving
. You need both. Yes, it helps to think strategically and to understand the power of incentives. But you also need to recognize and cultivate true charity. Selfish giving makes my heart race with excitement.
But unselfish giving is a gift from the heart, which is the best gift of all.
---
For me, the light bulb went off when I heard Penelope Burke talk about her research into donor centered fundraising. It completely changed the way I approached my work.
"Show me that you know me" is what she said donors wanted. Of course! How simple. Isn't that what all of us want out of our relationships with people?
From then on, I thought about two things.: One, how I could get to know my donors better. Two, how I could show them. This led to a practice of gratitude. When you are truly grateful for a donor's gift, you tell them personally. You get to know them. You build a relationship. And the relationship fuels future gifts.
Claire Axelrad, JD, CFRE, Clairification
---
I had a similar experience with a thank- you letter, except  I was on the requester side. I was working at Second Harvest Food Bank, and had the opportunity to apply for a grant through America's Second Harvest, our national partner. I submitted my proposal, and it was turned down. I picked up the phone and called them to thank them for the opportunity and to ask what they thought I could do better. The woman was very gracious, explained how my budget needed to be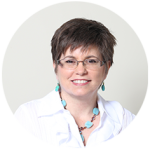 strengthened and I thanked her again.
A few weeks later, I got a call from that same lady. Another grant opportunity had popped up and she thought of me! She asked if I'd be interested, and of course I said "YES!"  I made the improvements to the budget section, sent her almost the same grant proposal, and waited.  A few weeks later, we received a $40,000 refrigerated truck from America's Second Harvest, the Ford Foundation, and Newman's Own.
It was sweet!
---
My AHA moment?
When I was conducting a feasibility study interview of the head of an important and generous corporate foundation. She mentioned the local Tammy Lynn Foundation, leaned back in her seat, took a happy deep breath, closed her eyes, smiled and said:
"Those Tammy Lynn people, they come to see me once a year, not to ask me for money, but just to thank me."
And she smiled again.
THEN the light went off in my head.  I suddenly saw that the secret to corporate  foundation gifts was to thank, engage, and communicate BEFORE the next ask.
Those Tammy Lynn people knew when the face time was really needed. They did such a great job with the thanking process, that they barely needed to ask for the next gift.
Gail Perry, Fired Up Fundraising
---
I've had dozens of AHA moments in my nonprofit career.  After all, how many of us actually trained for a career in fundraising?  But, although I hadn't trained specifically for fundraising, I was fortunate to possess a strong sales and marketing background when I landed my first fundraising job.  I knew about the power of storytelling, the value of consistency and persistence, and most importantly the old marketing standby of the importance of selling to an existing customer.
So when I finally had a budget to start traipsing into the city for fundraising-specific workshops I was, well let's just say a bit underwhelmed.
But I still remember the day I attended a branding workshop on behalf of a client.  I don't remember much about the training.  It was when we gathered together in groups afterward that I had one of my big AHA moments.  One organization attending that day, a nonprofit that worked with women and children, had sent – not their fundraising or marketing staff members – but two program staffers. 
I spent a lot of time chatting with them.  The day's training had been truly eye-opening for them, and I still recall how their faces lit up with excitement when they thought about all the stories they couldn't wait to share with the fundraising and marketing staffers, back in the office.
My AHA?  Training needed to be outstanding — the best in the business, because I knew what a letdown it was to waste half a day (and money) on mediocre training — it needed to fit into busy people's schedules, and most of all it needed to include everyone – board members, program staff, volunteers – to be truly effective.  That day, seven years ago, was when I first conceived of Simple Development Systems | The Membership Program and the Basics & More fundraising fundamentals courses.
---
Yes – my AHA moment came when I was getting ready to start my consulting business.  I was thinking about why nonprofits struggle to raise money, and it hit me like a ton of bricks!  They are not asking nearly as frequently (or effectively) as they could be, or should be.  That's when I came up with 50 Asks in 50 Weeks.  I had just quit my job working as a development director (to become a consultant) and I knew I was constantly getting sidetracked my urgent, but ultimately less important work – newsletters, event planning, etc. – and I wasn't focused on the one thing that could have made a significant impact on my bottom line – ASKING!  I now work with nonprofits to focus on their asks – whether it is submitting a grant application, asking in person, sending an appeal letter, or asking for event sponsorship – the ask is the priority! Of course, we focus on quality, not simply quantity, because if you ask 100 times, but get zero gifts, it doesn't help either!
Amy Eisenstein, ACFRE, Author, Speaker, Consultant, Coach.  Tri-Point Fundraising
---
Early on, I collected samples of other nonprofit's work and I generally figured if "the big guys" were doing it, it must work.  Later, I learned that "big" doesn't always mean "best practice" since there may not be the same hunger (even desperation!) often experienced by fundraisers for smaller nonprofits.  Aha!  I still need to be a voracious consumer of examples, but before adapting an idea, ask, "Does this make sense for my organization based on what has worked with our donors?"  In other words, there are no shortcuts to success; it's hard work, creativity and hands-on experience.
Pamela Barden, PJ Barden, Inc.
---
A few years ago, during the Christmas season, our fundraising office received a call from a lovely woman who wanted to donate to us for the first time but wanted someone to drop by her house. My team called me to see if we could send someone out. I happened to be on her side of town that morning and said "Sure, we don't usually do that but I'm only 10 minutes away so I'll pop into her."
It was on my way back into the city. If she had been further away we might have debated more about it. She was elderly and didn't want to come into the city centre and she didn't feel comfortable posting her donation. I like to make face to face contact with anyone who is willing, so off I went.
We had a nice cup of tea and a lovely chat. As we were winding up the visit she handed me a €10,000 donation and said she had called 3 other charities before us and no one would come out to visit her in person. I'm glad I'd finished my tea because I probably would have spilled it when she told me the amount. She has since given us additional gifts of the same size and likes to have us come out for tea and a gossip.
I still think about those other charities. This shaped our response to donors across the board. If a donor asks for or even allows closer engagement we oblige. Sure they won't all be as big a pay off. But we just keep paying it forward and doing the best we can to meet humans where they want to meet us.
Denisa Casement, Opinionated. I know.
---
I too have had lots of aha moments. Here's one of the most important.
I was talking to a philanthropist friend about how she prefers to be asked for gifts. I mentioned the main lesson most fundraisers learn about asking. "After you have asked for the gift, don't talk until the donor responds. Just shut up!" She looked at me in horror and told me how awful it feels to have someone talk a blue streak trying to convince her to give and then stop short once they've asked for money.   She said "if the only thing they are interested in is my money, I don't want to give to them. In fact, I don't want to talk to them!"  What's the lesson I learned? If you are genuinely curious about a donor and interested in finding out what they would like to support, all of the manipulative tactics fly out the window and a real, meaningful conversation can take place that often leads to a gift.  Asking is not about asking and then shutting up, it's about finding out what someone wants to do and then helping them do it!
Andrea Kihlstedt, Author, Coach, Consultant.
---
My biggest "AHA" moment happened early in my fundraising career.  I was sitting across the table from a very philanthropic gentleman who heads up his own private family foundation. With wide-eyes I said, "It must be amazingly satisfying to give away so much money to so many worthy causes."  He drew in a deep breath, looked over his reader glasses and said, "Actually, it's an incredible burden.  I have to say 'no' way more than I'm able to say 'yes'."   He taught me a valuable lesson about the importance of truly understanding the donor's point of view and experience of philanthropy versus operating from my own assumptions.
Tammy Zonker, Founder & Fundraising Practitioner.  Fundraising Transformed.
---
It's a story I tell often…Early in my career I was the sole staff at Prevent Blindness America – Arizona Chapter. There was pile of papers on the desk for me, the "new/only" staff person. I'd been hired to take the organization from obscurity to known & thriving. I came across a thank you note from a mom, Paula, who was thanking our organization for helping identify that her 5 year-old daughter, Madison, was nearly blind in her left eye. She said in her note, "Your volunteers saved my daughters eyesight. Please tell our story to anyone who will listen. In fact, we will tell Madison's story anytime you'd like."
Little did I know when I was a green, young CEO of a nonprofit, that storytelling would make such a huge difference. We did share Paula and Madison's story, everywhere. And other stories too, of course. But Madison and Paula became our gateway to catapulting our image, our awareness AND our fundraising. We went from an $80,000 budget to $1.2 million in less than 3 years. We went from 12 volunteers to 900 volunteers, and we increased our vision screenings from 250 a year to 25,000 children a year. I'm very proud of increased impact!
Sharing stories of our impact humanized our program. Sharing the progress about Madison, who now has 20/15 vision in her left eye, caused people to take notice and get involved. I've never forgotten little Madison and her mother's desire to teach me how to make a difference by sharing their story. They taught me how to be a "master fundraiser AND storyteller."
Lori Jacobwith, Ignited Fundraising
---
I can still recall embarking upon my very first fundraising campaign. I was one of the many eager students attending the University of Georgia.  I even stepped up to serve as president of the debate society, the Demosthenian Literary Society. Our historic 1810 hall needed some work, so we began to develop a campaign with the advice of our advisor and the university's vice president for development. Our advisor, who we had just recruited a year earlier, began to reach out to prominent alumni on our prestigious hall of fame. For years the society tried without success to make contact.  But this time we not only got a response, but large donation checks!
What was the difference? Leadership. As it turns out, the advisor we recruited came from a very prominent Georgia family. He was well known in circles of influence and affluence.  They responded because of his leadership – and because they knew him. That was a fundraising lesson that has stayed with me throughout my career.
Jeff Jowdy, Lighthouse Counsel
---
My biggest AHA moment actually comes from a thank you letter my colleague received. Her grandmother had been a long time annual supporter of a particular charity and had passed away.  The charity sent their family a lovely note celebrating the support they had received from the grandmother over the years along with a note of condolence to the family.
Since my fundraising work has always been in the realm of individual giving, I try to communicate in what seems to be the most personal way to mass groups of donors.  While there is familiarity in my communications, I often don't personally know more than 90% of the donors who support my charity. When someone dies I never quite know what to do (other than to ensure the donor is marked as deceased in my database). Mostly because there is no universal cultural norm on how to treat death.
This letter sparked an AHA moment that reminded me to even keep a donor-centric approach in death.  Respect the life of the individual who cared about your cause, and the people who are grieving for the loss of their loved one.  Here's a copy of the letter if you're interested. 
Holly Wagg, CFRE, Good Works  |  the heart & soul of philanthropy