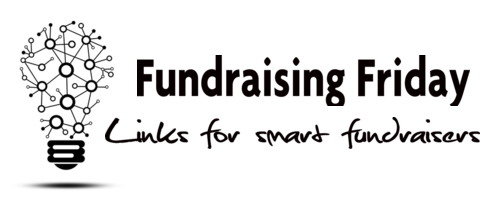 ---
The heat is on.  Year-end fundraising season is here. How will you be maximizing giving, across all channels?  Use these nine simple tips to rock your year-end fundraising.  
When you're creating your plan for 2015, don't forget your website!    Smart Cause Digital is featuring a free downloadable 2015 Nonprofit Website Planner.  And remember to make one of your goals list-building.  
Yes.  This what you say when one of your donors or b oard members suggests amazon smile as a way to raise lots of money.
New, from Jeff Brooks.  More mail, more money.  Best lesson ever.
"YOU are a powerful person. Yes you are! You might not feel like it, but that may be because you have allowed others to make you small. Get on a journey to come into your power."  This is one of the reasons I so love Jeff and Richard from the Veritus Group.  How to Use Your Power Correctly.
Take a look at how some nonprofits recently made #GivingTuesday and year-end fundraising very personal (I especially love Ontario Nature) in this week's What's in my Inbox.
How did one nonprofit organization turn #GivingTuesday upside down?  Read about how Mr. Holland's Opus Foundation gave back and, in turn, surprised and delighted (and isn't that what it's all about?).
In Milkshake Mistakes, one of my favorite chapters from the book, Retention Fundraising, Roger Craver writes "Almost everyone else missed the unexpected use of the milkshake because they had focused on the product rather than the customer."  Read and learn.  When you 'get' this, you've won half the battle.
The Nonprofit Minimum Wage Conundrum.  What do YOU think?
My friend, Dennis Fischman, is offering up a free No Nonsense Nonprofit Guide to Social Media.  Grab yours here.  Dennis and I will be partnering up on a new Basics & More™ course next year — one to get your communications calendar in order.
From the Archives
Fundraising Events: a losing proposition for your nonprofit organization?