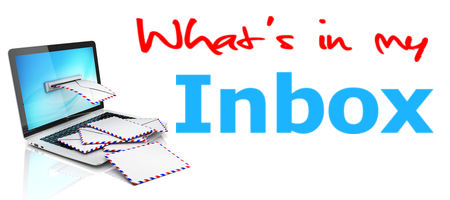 ---
Holiday appeals are landing in my in-box at this time of year.  In addition to the email campaigns, many savvy nonprofits are featuring what's known variously as a 'home page takeover,' light box, or popup on their home pages.  For more on the thinking behind light boxes, listen in on my interview with Steven Screen of ÜberDirect, an advertising agency specializing in direct response marketing and fundraising for non-profit organizations.
Sierra Club wins with this simple holiday appeal (and corresponding home page takeover) urging supporters to 'Go a little wild' by adopting a wild animal.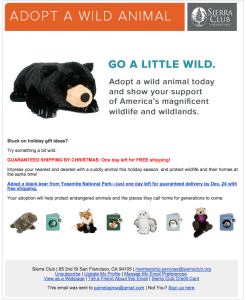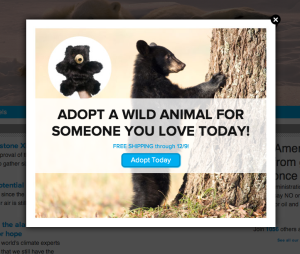 Best Friends wins with this targeted 'Holiday Adoption Marathon.'  If Ned had no objections, I would definitely be adopting Frankie.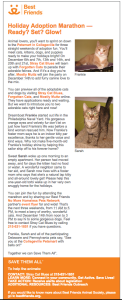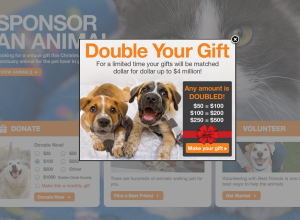 The always visually stunning Cornell Lab of Ornithology  eNews is the ideal length and layout for a newsletter and features a terrific matching gift opportunity in the sidebar.  Again, we've got a marvelous light box featured on the home page.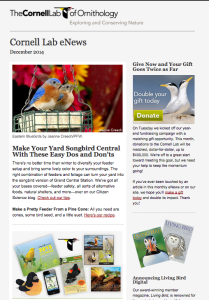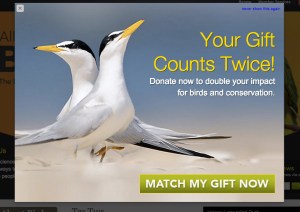 Another example, this one from Oceana: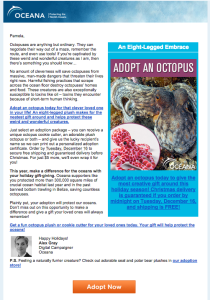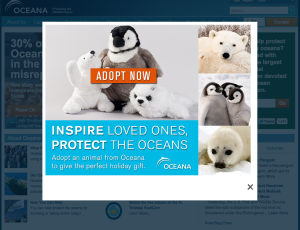 An example from the National Women's Law Center: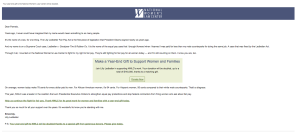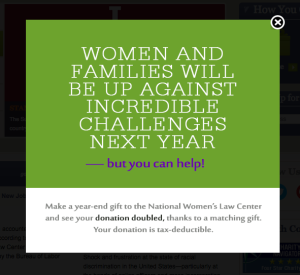 A few examples from Grow Report subscribers
Palmer Home wrote in to share their home page takeover: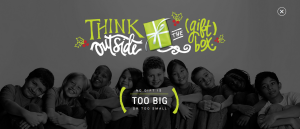 Southern Poverty Law Center: