---
Fabulous post from Beth Kanter on Transforming Nonprofit Staff Into Champions on Social.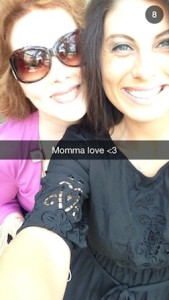 How are you celebrating Mother's Day? There's still time: check out this week's What's in my Inbox for examples of how some organizations are sharing mama love.
And the celebration continues. More Mother's Day donor love in What's in my Mailbox.
Nancy Schwartz reminds us to Reach Out during Crisis w/Respect & Sensitivity.
About.com with 8 Matching Gift Best Practices for Nonprofits.
My friend Steven Shattuck over at Bloomerang weighs in with 11 Facebook Updates Nonprofits Should Stop Posting. Yes, please.
The Agitator with Words vs Video. Sure video engages…but show me the money!
The best find all week: A Cancer Survivor Designs the Cards She Wishes She'd Received From Friends and Family.
In April's Nonprofit Blog Carnival, Craig Linton shares a A Celebration of SOFII. And don't miss the call for submissions for May: You are the future of philanthropy.
What lousy work habits do you have? And what are you doing to change them? New from Nancy Schwartz.
Archives
Growing Beyond Your Wildest Dreams in 2015 How are other organizations just like yours exceeding their fundraising goals?