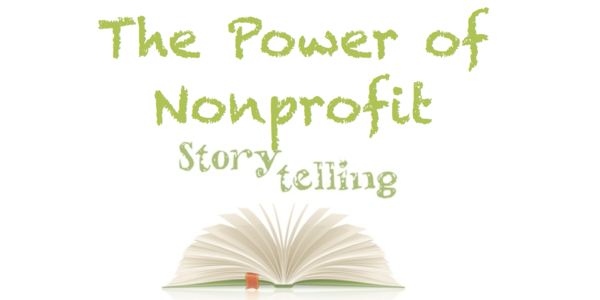 Nonprofit storytelling plays an important role in fundraising, and is integral to the Simple Development Systems methodology. Join us every Monday as we share ways nonprofit organizations are connecting with their donors through the power of storytelling.
---
Are you creating your organization's 'story portfolio?' One highly effective way to collect stories is through the use of a Share Your Story page on your website.
Simple Development Systems' member, Catholic Charities of Miami's Share Your Story page features a nice paragraph explaining why your story is helpful. NARAL Pro-Choice America's page asks for your 'powerful experience.' And Our Head Start is looking for the stories from 'the hundreds of thousands of adults whose success in life started with Head Start.'
Remember, a Share Your Story page is not an if-you-build-it-they-will-come concept. To be effective, you need to be regularly directing your supporters to share their stories – via your emails, your social media, even your direct mail. Want an example? Check out this one from Planned Parenthood. Factor two to four requests a year in your communications calendar.
Does your organization feature a Share Your Story page?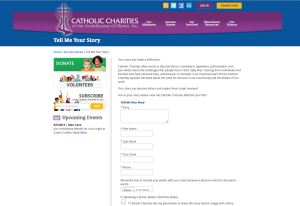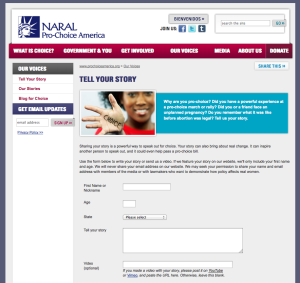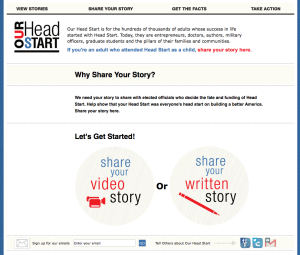 ---
Do you have a great nonprofit storytelling example? Email me at pamelagrow@simpledevelopmentsystems.com.