It seems like just yesterday that financial experts were still forecasting that it might take a whole decade for charitable giving to return to its levels achieved before the Great Recession! A sobering thought for all of us fundraisers out there.
But here's the reality:
We've seen four relatively solid years of giving rebounding and becoming stronger.
Giving USA tells us there was a 5.4% rise last year, bringing the grand total to to a record $358.4!
The Fundraising Effectiveness Project is still reporting that only 43% of participating donors are giving to the same organization two years in a row. But overall, we're in a better place than we were when I started my blog back in 2009!
So where should smart fundraisers be giving their attention in 2016 to capitalize on our economic growth? Technology changes and the economy changes. But people? Not as much.
Any strong fundraising program has a strong major donor program at its core.
Why? Well, let the numbers shed some light. Both Giving USA and Atlas for Giving have found that individuals comprise roughly 80% of overall charitable giving (factoring in bequest giving).
In 2016, you'll need to zero in on your individual giving program with a laser-like intensity. That means:
Developing your systems for stewarding all donors
Creating a monthly giving program (and working it)
Communicating consistently and well through all available (and suitable) channels
Factoring regular acquisition strategies, such as crowdfunding, into your plan
Scheduling a bequest mailing every year
Transforming first-time donors into regular donors, as well as mid-level donors into major donors
How will you be increasing fundraising revenue AND strengthening donor relationships in 2016?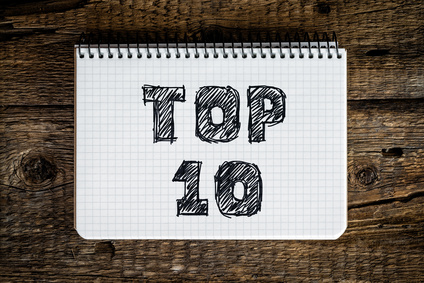 1. Know your retention rate at all times.
This one's an obvious no-brainer, but you'd be surprised at how many organizations are clueless on this. Your board members should know your retention rate as well, and it's up to you to keep them informed!
2. Master the tenets of donor-centricity.
Know that you'll achieve your full fundraising potential once you recognize that your donors absolutely share your goal of wanting to create a positive difference in the world — and understand that your job is not to educate, but to delight and inspire.
I recently became involved in a conversation discussing over-solicitation. And yes, for years we've been hearing the claim, "Over-soliciting and insisting on unrestricted gifts are largely why 65% of donors who make a first gift never make a second and why 90% or more donors who start giving are gone within five subsequent appeals."
Time and time again, my members are pointing to increased donor communications as a primary reason for their fundraising success. I think this is another one of those blanket 'direct mail doesn't work' or 'email is dead' arguments. It's not over-solicitation. It's poor solicitation. Whether it's a matter of lousy direct mail or inspiring email, it'll most likely lead to the same results. Lousy fundraising.
3. Make a plan for every donor.
Download the Veritus Group's brilliant (and free!) spreadsheet on how to create your plan for every donor (click here to request it). But don't just download it…actually put it to good use!
4. Make gratitude a daily habit.
It takes just 28 days to make a habit. Come on, we all have it in us to engage in a little daily positivity, especially in a pursuit for successful fundraising and better donor relationships. Make it a point to spend 15-30 minutes on the phone every morning, solely for the purpose of communicating your gratitude to your donors. That's it: call just to say thank you. Maybe in the beginning, it helps to have a script to guide you. If that's the case, here you go…
5. Integrate Print AND email.
Print is not dead, so don't utilize email as your only avenue. It's not a question of either/or when there's clear evidence that donors respond positively to both. Does it really make sense to send a snail-mail thank you to an online donor? You better believe it! The written word still generates impact, especially when it's easy to get lost in the world of email, and especially when it reflects the effort of a personal touch.
6. Work your monthly giving.
According to the 2015 M+R Benchmarks study, online monthly giving grew by 32% in 2014, compared to just 9% for one-time giving.
Be sure to factor in a minimum of one monthly giving direct mail campaign and one email campaign every year. Work toward improving your website's monthly giving pages in order to streamline the giving process and to create a positive experience for the donor.  Figure out a way to upgrade donors to monthly giving status during the donation process.
7. Figure out how to communicate that your bequest program exists.
….dead people, through their estates, give away more money year after year than all US corporations combined." Andy Robinson
Bequest giving is surrounded by myths, and perhaps the most damaging idea is the belief that these special gifts only come from the wealthy. The reality? As far as planned giving, bequests are the major gift of the middle class.
But a tagline does not a bequest program make, although it's a smart place to begin. How can you go further? Carefully consider how you're sharing the stories of your bequest donors. Exploring this is worthwhile, because your bequest stories can serve as valuable testimonials and attract other potential bequest donors.
8. Zero in on acquisition.
Even with the stellar stewardship, you're bound to lose donors due to the pain in the butt known as "natural attrition." You've got to combat this. How are you reining in new prospects via your website sign up, events, crowdfunding, pass-it-on packs, social media, and more?
9. Create your systems and invest in training.

Excel is not a database. I repeat: EXCEL IS NOT A DATABASE! If you lack a solid donor database, guess what? You're leaving money on the table.
Think about these important questions. What do your stewardship systems look like? How are you differentiating between your new donors and a loyal donors? Between an online donor and an event attendee? What are your systems for moving your donors up the ladder of engagement? Sixty-nine percent of all donations from #givingtuesday processed by Network For Good were from new donors.  Is your website mobile friendly and are you set up for mobile giving (mobile donations are up 215%).  What are your processes for transitioning them to lifetime donors? What systems do you have in place for new donor acquisition?
Are you budgeting for training? According to new research from Adrian Sargeant, Amy Eisenstein, and our friends at Bloomerang, fundraisers getting training raised $37,000 more in major gifts for each training they got. How are you getting everyone on board?
10. Take good care of yourself!
When you're focused in on the nine tips listed above, you'll be working hard, but you'll also minimize stress, because you'll also be working smarter. Additionally, we all know this: it's important to take good care of yourself. Assuming you're a human being and not a robot, water, exercise, sleep, and even some "me time" are essential to your existence.
But here's a question you may very well have never considered: How are you going to incorporate play into your work? Wait, what…play? Yes, play. The smartest fundraisers know that all of this stuff is just plain fun, and it's part of what fuels their passion. If you missed out on Sheena Greer's Ludo ebook gift from my 12 Days of Christmas giveaway, I've got some good news. You can still grab this fabulous gem right over here…
The word on the street for 2016 is leadership.
Is your organization like a ship without a captain, aimlessly sailing along on the path to nowhere? It's easy to cite a lack of leadership or a dysfunctional board as problems and much harder to be proactive about doing something about them. Maybe it's prime time for you to step up to the plate!
Guess what? Not only are you newly equipped with ten more tips to add to your arsenal of tools — I've also got one last gift in store for you! Nervous about facing 2016? Don't be. My 2016 Fundraising & Marketing calendar should alleviate even more stress and start you off on the right foot. It's jam-packed with useful tips, ideas that you can integrate into your work, and important events that you won't want to miss. Plus, it will get you super pumped for each one of my signature Basics & More™ courses. Whether you want to sign up for the courses individually throughout the year, or you've already made the smart choice and taken advantage of my All Access Ticket, you'll be reminded each month of which courses begin when, and with 20+ courses, that's some help you could use.
And it's never looked so good, so special thanks to my graphic designer, Ruth, for helping to make this year's calendar a reality. My team and I have worked tirelessly to ensure that this year's calendar topped the last one. Inside you'll find monthly reminders of what smart fundraisers are focusing on, 'attitude of gratitude' tips from readers (are you inside?) and more!
Download your 2016 Fundraising and Marketing Calendar here.