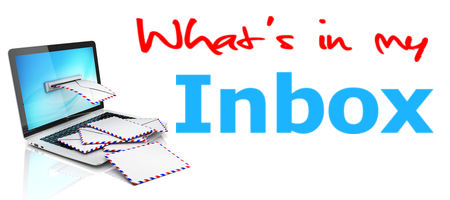 ---
In my ongoing quest to better understand the donor experience, I myself have become a donor, because really, what better way is there? Like donors do, I have focused my attention toward the nonprofits who have missions that resonate with me for one reason or another. After making my contribution, I've closely examined the communications that follow — especially the thank you.
The thank you matters, and it matters a lot. If it's your first time giving to a particular organization, the thank you can create a first and lasting impression. It sets the stage for what's to come. Here, you'll see seven thank you emails I've received from seven different organizations.
#1: This is an automated receipt sent out of obligation. Nothing more, nothing less.
#2: DonorsChoose is a nonprofit that allows individuals to donate directly to public school classroom projects. Their thank you email made me feel like a rockstar. Notice how closely this email is tied to their identity and mission.
#3: Merchants Quay of Ireland is a nonprofit dedicated to helping Ireland's homeless population. In all my years of donating, this thank you from MQI stands out as one of the most gracious, making it one of the most memorable! I'm happy to be a part of their family.
#4: Sandy Hook Promise is a Connecticut-based nonprofit engaged in supporting sensible solutions in order to prevent gun violence. The handwritten, especially in this day and age, is very powerful. But have you ever thought about capturing the handwritten effect in an email? I probably wouldn't have, but SHP did, and the results speak for themselves!
#5: We already know who the Humane Society is and what they do. Their monthly thank you email for my monthly gift is excellent and sheds some light on what their donors are making possible with their contributions. However, I receive the same exact email every month, and it would be nice if they mixed things up a little bit. Then there would be something to look forward to, rather than simply something to expect.
#6: Watsi is a San Francisco-based global crowdfunding platform nonprofit that directly connects medical patients who can't afford the procedures they need to donors via the web. The funds that Watsi collects go entirely to the patients, as the organization's own costs are covered separately, and I'm a monthly donor. Notice the specificity, directness, and simplicity of their thank you. This is one of the best examples I've seen of witnessing my "money in action."
#7. Another perfunctory receipt. You know how that goes. They're all about the duty of providing a record.
Out of these thank yous, which ones do you find the most compelling, and why? Do any of the emails remind you of thank yous that you've personally received? I'd love to hear from you. I also welcome you to share any thank you emails you've gotten that have resonated with you for one reason or another. I think a few of these communications highlight some of the ways a thank you email has the ability to be both powerful and memorable: they inspire feelings of heroism, they're incredibly gracious, they're simple and direct and, most of all, they're about you, the donor.