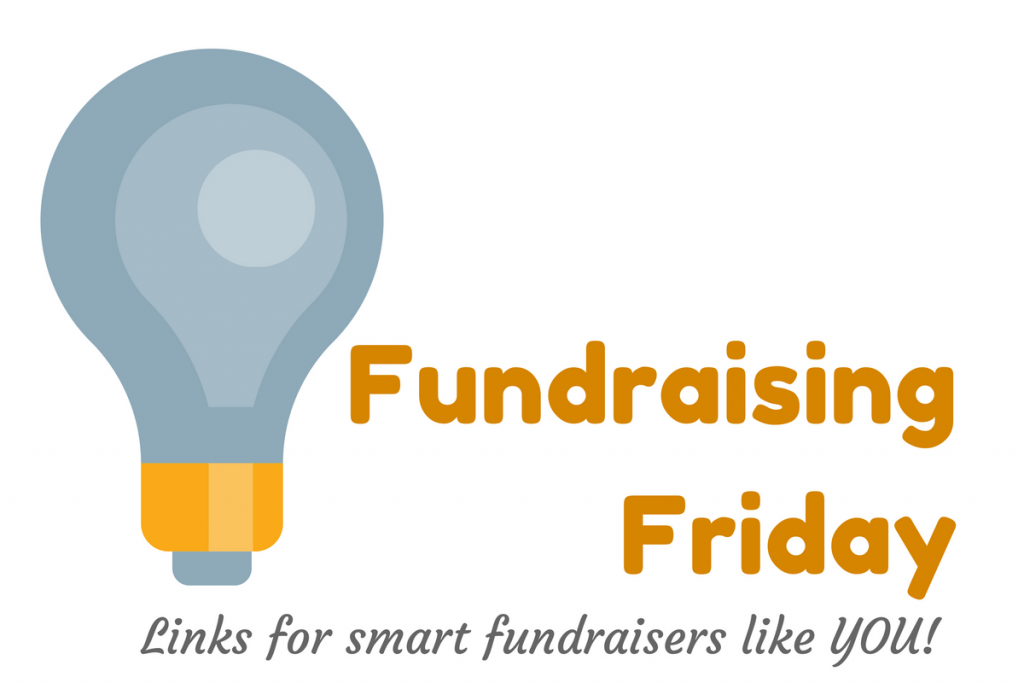 ---
What can Elvis Presley teach us about nonprofit fundraising? You might be surprised. This week's Power of Nonprofit Storytelling.
When it comes to things like anniversaries and award announcements, how do you make it all about the donor? You're sure to find lessons in this week's What's in my Inbox.
Struggling to include your donor in your year-end appeal? Download my free Donor Love Cheat Sheet in this week's What's in my Mailbox and find out why Nicky said, "You shared that cheat sheet with me 8 days ago and I've referenced it 4 times since!"
Here's a grantmaker that wants to pay your indirect costs. Really. New from The Chronicle of Philanthropy.
The brilliant Joan Garry has a brilliant board assessment tool.
Irritation is a privilege. Words of wisdom from Seth Godin.
Do you know your donor retention rate? You must. Your organization's future depends on it. The Curse of Fundraising Innumeracy from The Agitator.
The Fail Safe Plan to Nonprofit Major Gift Success. This work is not rocket science. It's not even any great mystery. But you must learn to prioritize, be cognizant of your time, and steer clear of the low ROI activities that make up many development offices.
Tired of politics? Me too. Relax. It will be over soon. In the meantime, take a look at the funniest ad of the season, starring the candidate's wife.