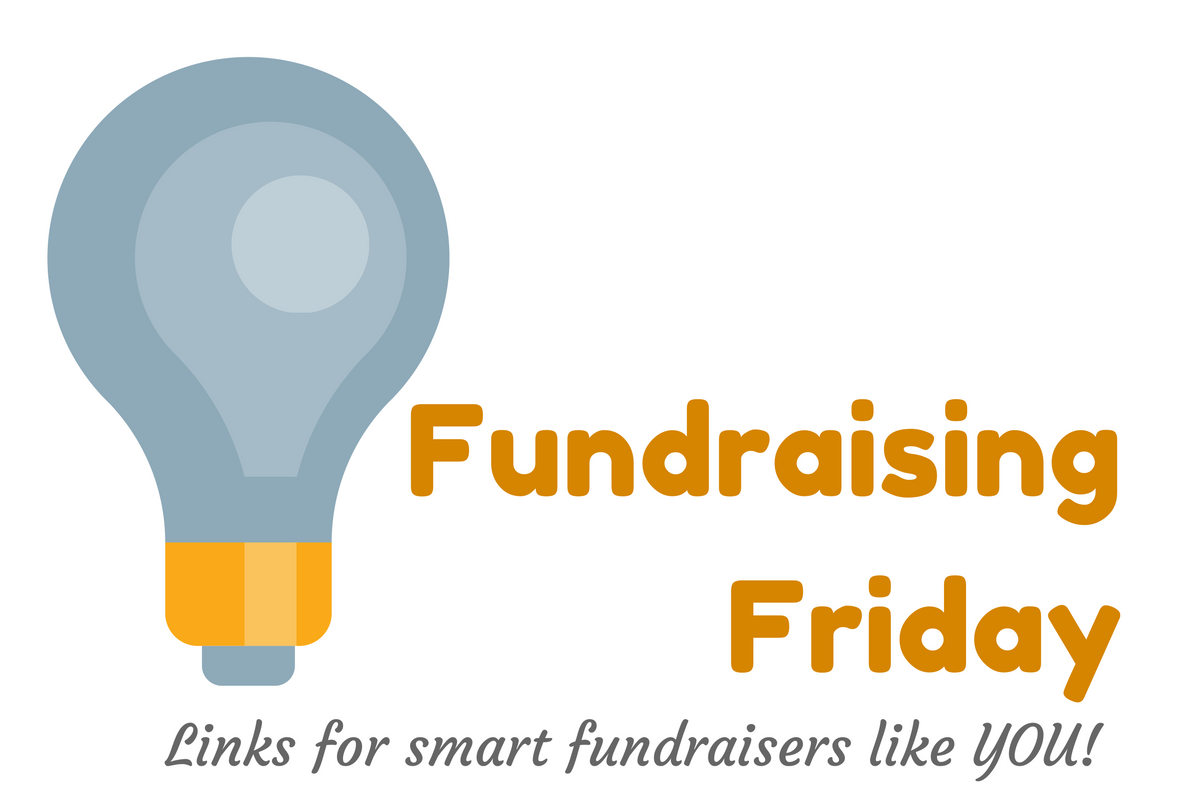 ---
Election Aftermath: 4 Things Fundraisers Can Do Right Now. It's time for us change makers to quit grieving, whining and blaming and pick ourselves up by the bootstraps. I have great faith in you. 
A new board president (aka the queen of micromanaging) arrives—and she's micromanaging you. You're only two weeks into your new job. And you just learned that you've had five predecessors in three years! Should you stay, or should you leave? A response to one reader from yours truly and Tom Ahern. 
How are you reaching out to your supporters, post election? What's In My Inbox | What next? Communicating with your donors.
In the Trump Era, Nonprofits Need a New Social Contract With Foundations. Wise words from Vu Lee.
Could giving, whether by volunteering or donating, be the cure for trauma? How do you give? This month's Nonprofit Blog Carnival call for submissions.
How I diagnose fundraising writing. A brilliant little check-list from Jeff Brooks.
Is there a serious gender gap in fundraising? Find the time to read Two days in Dublin: fundraising inspiration in Ireland's capital – part three. And do make the time to watch the privilege video. It will open your eyes.
One of my best birthdays ever was when a dear friend got tickets to the Kathleen Turner one-woman show about the life of Molly Ivins. Molly is still missed and her words still carry a ring of truth.
Learning Opportunities
How are you developing your organization's core base of foundation support? Finding foundations that will support your programs, writing a grant proposal that will make program officers sit up and take notice, and knowing how to build relationships with grant funders are just the first steps in building a solid portfolio of foundation grant funders that your organization can rely on — year after year after year. Whether you're a novice grant writer or an experienced pro, you'll benefit from this four-week ecourse created to guide you through the intricacies of growing your foundation grant funding. Early Bird pricing ends tomorrow. Register now.
What's next? Don't miss Motivate Monday next Monday where special guest, The Agitator we all love, Roger Craver, will share his tips on moving forward. Every Monday at 1:00 pm EST. Save your seat (click here).