Valentine's Day is right around the corner and it's a prime opportunity to share the love with the donors who make your work possible, grow relationships, and –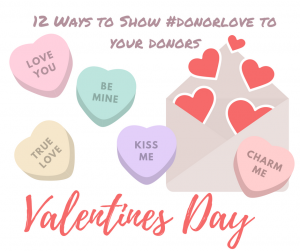 coincidentally – raise money!
Here are just a few ideas:
1.Show them that you know them. Set up Google alerts on your best donors. Forward them that article you just saw about a topic near and dear to their heart (you'll find an example in our 12 Touch Donor portfolio)
2. Add handwritten Post-it notes filled with extra gratitude to your next impact update.
3. Send a handwritten thank you from a recipient of your organization's work like Living Yoga.
4. Send donors a little gift. Nothing expensive…just something to let them know you care.
5. Send your very own Valentine's Day card like Simple Development Systems' member, OneJustice. Veteran fundraiser, Ligia Peña notes: "At my old nonprofit I sent a Valentines Day postcard to all donors. Was surprised how many donations came in (there was no ask on the card). I even had a few donors call to thank me because they had not received a Valentine's card in years!"
6. Set up a face-to-face meeting for coffee. No ask, just gratitude and an update.
7. Great fundraising leads with gratitude. Involve your board members in your thank you calls. One of our subscribers, Mark, wrote:
"We recently convinced all Board of Director members to call or write all new donors from our annual appeal during the holiday season to simply say Thank You.  A first for our small  organization but an important step in fundraising behavior for the board."
8. Check out the ideas for sharing the love from our students and subscribers in the 2017 Fundraising and Marketing Calendar
9. Call on your best donors with a batch of home baked goodies or banana bread (my most asked-for recipe: Supernatural Brownies – hint: use Muscovado Dark Brown Sugar)
10. Send them a video to say thank you. 
11. Turn #donors' birthdays into #donation days.
12. Create a clever Valentines campaign like this one from Wesselman Woods Nature Center.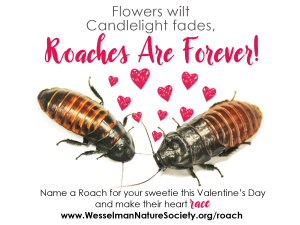 What will you be doing this Valentines Day to show your donors you care?