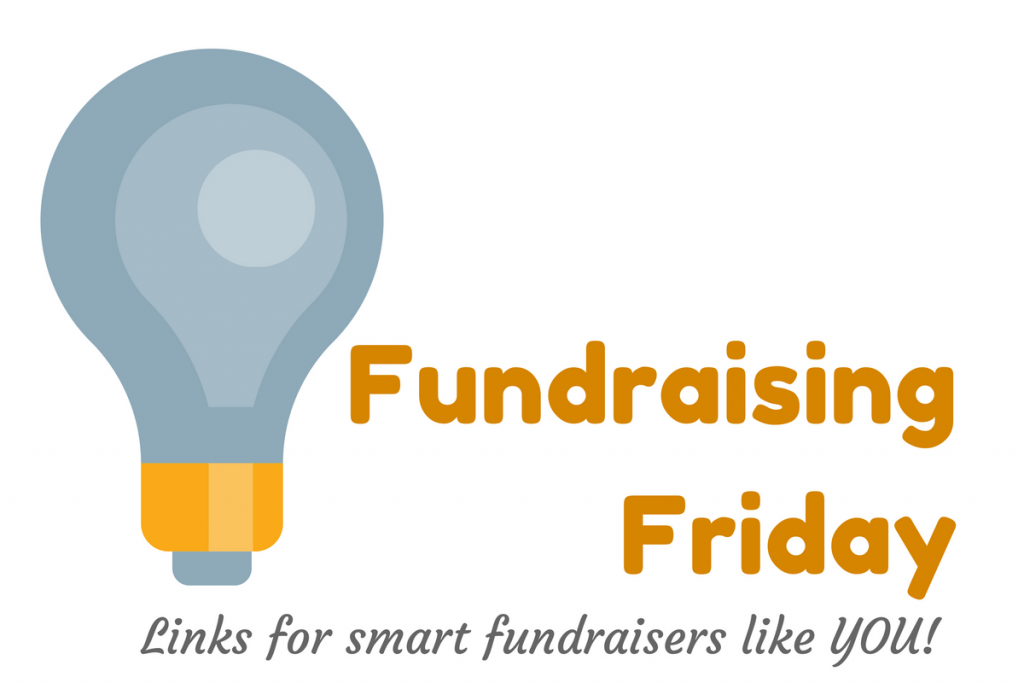 ---
This week's Power of Nonprofit Storytelling sheds light on the reality of homelessness by presenting a cohesive narrative that illuminates not only the problem but the people and their voices. Watch the video.
One of our new students in this year's Power of Thank You asked an interesting question about in-memoriam gift retention rates. And we got some thoughtful responses from Mary Cahalane, Tom Ahern, Leah Eustace, ACFRE, and Jay Love. Read it here.
When your organization sends out a fundraising appeal, does everyone from the board president to the janitor have an opinion? Mary Calahane with The Lessons of My Mom's Chili.
"Colleges should foster the growth of individuals who show promise not just in leadership and academics, but also in generosity of spirit." Amen. The New York Times with Check This Box if You're a Good Person.
It's amazing how setting up some quick and easy systems can result in greater community awareness for your organization. New from Bloomerang: Five Steps to Nonprofit Public Relations Mastery.
"Let's replace the live receptionist with an automated phone tree and voice mail." "Let's get rid of those 'expensive' snail mail thank yous and do it by email." "Let's cut out the live membership meetings and donor briefings and use Facebook" "And since we can go digital we can probably cut some staff and save even more money." Stop! No. Just no. New from The Agitator.
How Do You Upgrade a Major Donor? New from the Veritus Group.
Learning Opportunities
What systems do you have in place to steward a first-time online donor? What about the individual who buys a ticket to your event — what's your plan to transition them into donor status? How will you thank the donor who sends in a gift to honor the memory of their recently departed aunt? Are you recognizing donor loyalty? Is the #Giving Tuesday donor making their first — and last gift? With The Power of Thank You, you'll discover the systems to creating lifetime donors. Enrollment ends tomorrow. Remember, retention fundraising is the most effective — and ironically, the least expensive — kind of fundraising you can practice. Get your team on board and enroll now.
Do you look forward to your day at work? When was the last time you had a bounce in your step when you walked in the doors at the office? #truthbomb How you choose to show up at work is your single biggest predictor of success as a fundraiser. Join Jenny Mitchell for a special Simple Development Systems training on how to build a resilient fundraiser mindset, increase your confidence at work, and raise more money. This training will be offered once this year. Click here to learn more and register.
Would you like a free preview of our upcoming "Mindset Mastery" training? Plan to drop in for next week's Motivate Monday when Jenny Mitchell spills the beans. Save your seat here. And join us Monday, April 10 at 1:00 pm EST.