How are you bringing your donors into your mission?
This, I believe, is at the heart of the future of fundraising. This is what will take our organizations far beyond fundraising and into the joyful creation of the brighter world we are all working towards.
It goes beyond your donor communications, although we've touched on it. First in Lisa Sargent's brilliant guest post, Ushering in the Age of Donor Realism: Six Ways My Donor-Centric Copy Is Shifting, and then in Are your donors 'insiders?' Understanding donor-centricity.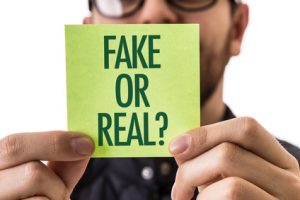 Bringing your donors into your mission speaks to fully incorporating your donors into your organization. Learning from them. Listening to them.
In several recent group trainings, I used what I have come to fondly refer to as the "Rachel"exercise. If you've never read RachelRamjattan's article, Why do Fundraisers Think Money is Scarce?, go. Read it now. I'll wait.
Beautiful, isn't it?
What kinds of questions does the article raise for you?
Would you have the courage to do what Rachel did?
What if you allowed donors' interests to influence your work?
How can you incorporate donors into your work? Do you have a donor on your board? When was the last time you called a new donor (perhaps "only" a $20 gift), to say thank you and ask what prompted their gift?
Do you have the systems in place to recognize and appreciate each and every donor from the moment of that very first gift – be it $5 or $500?
And, of course, what if you operated from a philosophy of abundance – instead of scarcity?
As an example, I offer up to you two fairly recent donations made as part of a mystery shopping experience evaluating the online giving process:
1.In the first instance, I responded to a nonprofit organization's survey. At the end of the short online survey, I was asked to make a gift. Since I wholly support the organization's mission, I made a $35 donation.
WHAM! Rather than a grateful thank you, I was immediately asked to become a monthly donor. The tactic may be a profitable one. But as a donor, it felt like I was quite literally being slapped. But as a fundraising professional, I was curious. How would they follow up? Would I receive a phone call or any kind of communication as to what my monthly support was accomplishing? So I made a monthly gift.
Crickets. Not only did I not receive a thank you call, I never received a dedicated thank you – either by email or direct mail – for my second gift. This was in April of 2017. In December I canceled my recurring payments.
2. Contrast that experience with another donation, this one of $10, made to Brittany's Hope Foundation. I received a thank you phone call, a mere 15 minutes later, from their Executive Director. The crazy good feelings and vibes didn't even there, though, and neither did my giving. I'm now a monthly donor at the $35 level. Though I'm far from being a major gift supporter by any nonprofit's standards, Britany's Hope makes me feel like a major donor, because they've cared about our relationship from day one.
Mai-Lynn Abel Sahd, MSW, Executive Director of Britany's Hope, explains their donor philosophy best:
"No matter the gift (large or small), all gifts are important and special to us here at Brittany's Hope. Whether we receive a donation for $35 or $5,000 we make sure we recognize, thank, and welcome all those who support us. Of course, a large donation warrants a detailed report and may be recognized with naming rights (i.e. project plague), but a continuous monthly support is just as valuable in our eyes. This may sound cliche, but our communication and place of importance are equally the same for all our donors regardless of dollar amount. The term "small donor" is never used here at our office when segmenting our donors; quite simply we do not measure our donors based on the dollar amount rather on their vested interest, time, talent, passion, and resources.

In many cases, what could be considered as a "small/mid-size donor" typically gives a larger percentage of their income than "large" donors. Also, at our organization, this group holds the highest retention rate and our strongest advocates in spreading the mission. That is not to say one donor segment is more important than another; rather all donors represent a different quality and attribute, therefore all deserve the same time and respect.

I truly believe the secret behind our donor success lies within the personal relationship and authenticity with our donors."
Personal relationship and authenticity. You can't fake that. Donor-centricity needs to play an internal role in your culture.
My work with hundreds of nonprofit organizations around the globe is not to provide them with a paint-by-numbers system for fundraising success (although I have, time and time again).
My real work is to get you to think – each and every day – about your donors' role in your work and how to build real community.