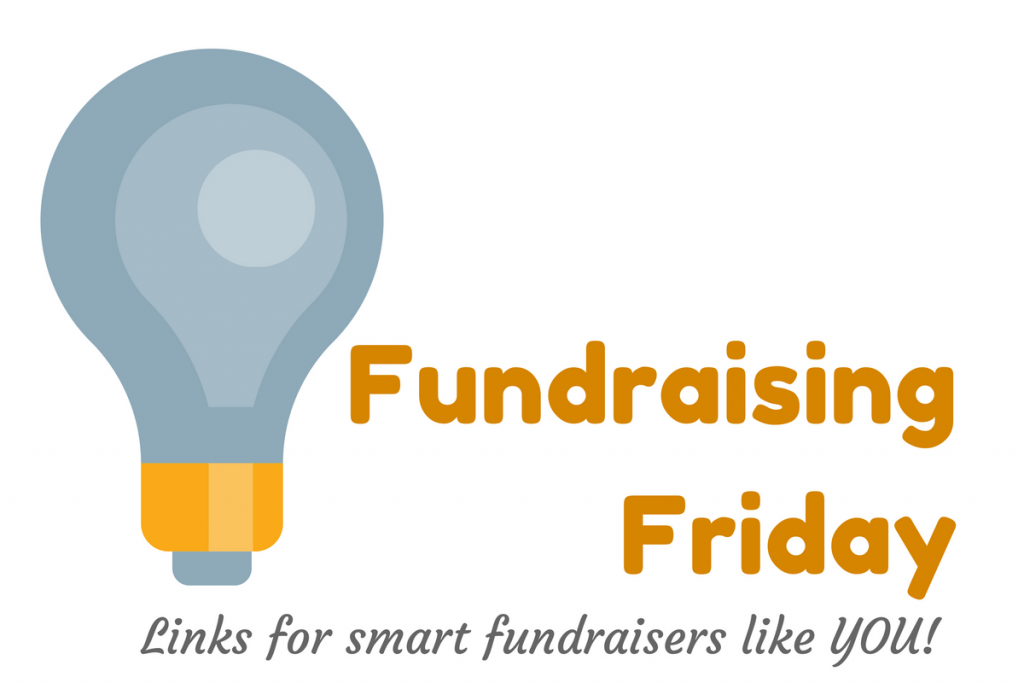 ---
Is it easier or harder to set up monthly giving in a small shop? Read my interview with Harvey McKinnon and find out.
You can write a letter or an email that's donor-centered…but your systems might give you away. Donor-centricity. Are you faking it?
Even the smallest shop should be incorporating testing. But how? TESTING: Baby Steps are for Babies from The Agitator. Read the series.
"Your SEO results, your Facebook likes, the look on your boss's face when she gets back from a meeting–all of these things are rife with opportunities for day trading.
It'll be volatile with or without your help. Better to set it aside and get back to the real work of making a difference instead." Seth Godin with Are you doing day trading?
Ayda Sanver with Stranger Things Said by Executive Directors of Nonprofits. I'd have to say the strangest thing ever said to me by an ED was to weed out our donor database to maintain the *free* status (less than 500 records). Ironically I have been hired to lesson our reliance on grants and grow individual giving.
The scathingly brilliant John Haydon with Nonprofit Payment Processing: Everything You Need to Know.
Smart fundraisers know: donor retention and donor service should always be at the top of mind. Why you should care about donor retention. New from Mary Cahalane.
What are the best fundraising blogs for 2018, according to Jeff Brooks?
Learning Opportunities
Your plan and your case for support are two of the most important items you will ever create for your organization. Your fundraising plan maps out your development strategy for the next one, two, three or more years…and sets the direction your development program will take as you raise the money you need to thrive. And your case for support/case statement paints an emotionally compelling picture for your donors. Your nonprofit should rely on your case statement as the basis for all of your fundraising communications, using language and messaging drawn straight from the case to convince your donors to give more money, more often, to support your mission.
Registration for our latest Basics & More course, Your Fundraising Plan and Case for Support, ends Friday. Click here to learn more. 
Do you suffer from "Imposter Syndrome?" That feeling that you're not quite good enough? Be sure to join us for next week's Motivate Monday when our 2018 kickoff guest is none other than Valerie Young, PhD, author of The Secret Thoughts of Successful Women: Why Capable People Suffer From the IMPOSTOR SYNDROME and How To Thrive In Spite of It. Valerie says that you "Don't have to look far to find intelligent, competent, talented women who feel anything but." She notes that countless women feel the same way, attributing their success to luck, agonizing over the smallest mistakes or flaws, and feeling like they've "fooled" others when they've legitimately succeeded!" If you've ever suffered from Imposter Syndrome yourself, you won't want to miss it. January 8 at 1 pm EST. Save your seat here.