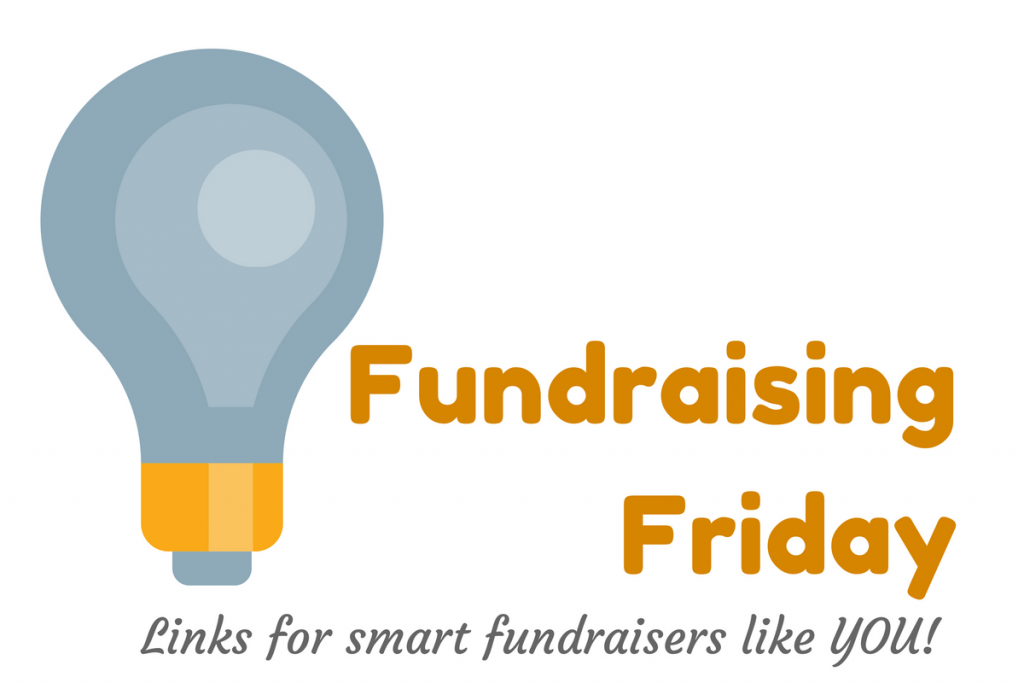 ---
What can you learn from this eye-opening "before" and "after" fundraising appeal? This week's What's in my Mailbox.
And we revisit an earlier Mailbox feature to see the difference extra engagement made in this year-end appeal.
How are we framing donor retention? The Agitator's brilliant Nick Ellinger with The Behavioral Science of Fundraising Metrics. This week's must read.
Freaking out over the new tax scam law? Russell James is here to tell us that it might not be all that bad. How the 2018 tax law INCREASES charitable giving deductions.
Vu with a very important read for the sector. These 12 adorable baby animals are very worried about the US Census and you should be too.
What one brilliant arts organization can teach us about fundraising. New from Mary Cahalane.
Why do I focus in relentlessly on email every week? Joe Garecht with A Simple System for Turning Social Media Followers into Offline Donors.
Commentary: Too many nonprofit boards lack diversity. It's a problem that can be fixed.
If you've got Netflix, carve out some time to watch this. I promise you won't regret it.
Archives
What the world needs now is love, sweet love… An oldie but a goodie. Beat the statistics by falling in love with your donors.
Learning Opportunities
Would you like to have a clear plan for your donor communications in 2018? One that raises money consistently THROUGHOUT the year, with less reliance on year-end fundraising? One that builds donor relationships from first time to mid-level, to monthly, to major? Enrollment for Your Donor Engagement System closes tomorrow. In this four-week multi-media class you'll learn how to create your own easy-to-implement *12 Touch* system. Click here to learn more and register.
How will smart fundraisers (like you!) be exploding their fundraising in 2018?
Join us for one of two special FREE workshops, where you'll discover:
Where fundraising is heading — and how you can keep ahead of trends
How to develop a realistic (but kick ass) fundraising plan
How to create the systems you need to attract and grow your individual donor base
The secrets behind stories that resonate with your donors
Why "engagement fundraising" is the wave of the future
How going beyond major gift fundraising can set you on the path to true sustainability…and more
BONUS: Every registrant will receive their own downloadable 2018 Fundraising & Marketing Calendar AND our newly released Donor Journey Chart. Pick a day that works for you. Click here to save your seat.