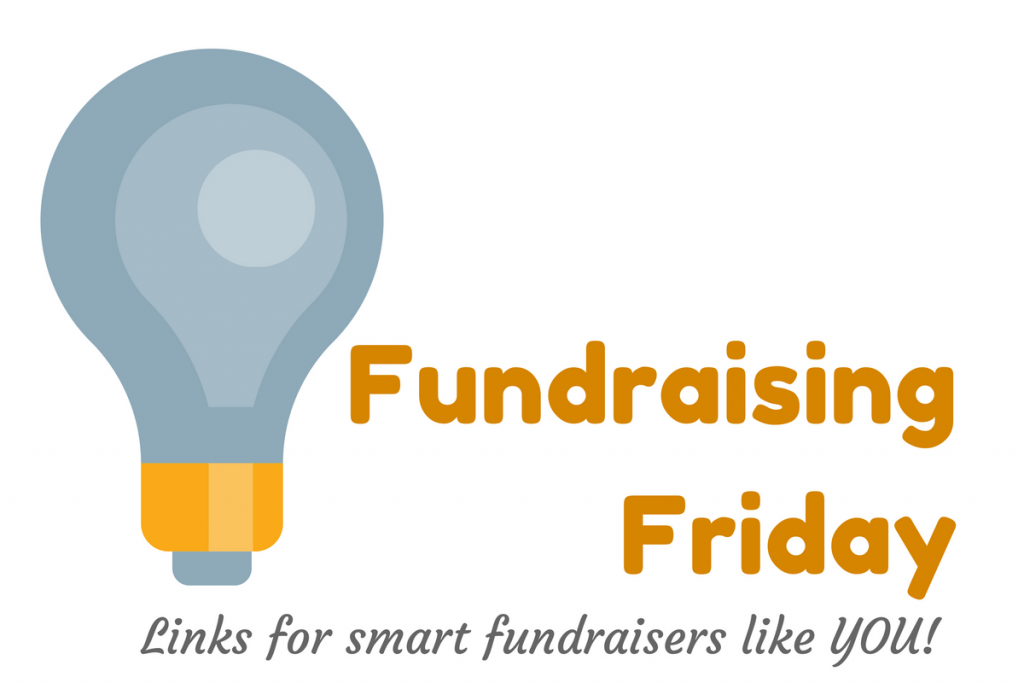 ---
What does it take to create a story that resonates with donors so much that it brings in nearly $25,000 of a $5,000 goal? Bruce Almighty is back. This week's Power of Storytelling.
Valentine's Day is right around the corner. What are you doing to celebrate the wonderful donors who make your work possible? This week's What's in my Inbox.
Richard Perry with a brilliant reminder to Be Careful with Those Wealth Ratings. After all, while they may measure capacity (and some even fail at that), they fail to measure commitment. For a good read, check out an oldie but goodie, The Millionaire Next Door.
Two terrific reads from The Agitator this week. The Behavioral Science of Fundraising Metrics, and, my favorite, Explaining Abstract Numerical Concepts–Like "Eleven"– To Your Boss. Look for Nick to make an appearance on MoMon next week!
Donors aren't debtors. And giving is emotional, not transactional. A great read from Mary Cahalane. I don't owe you: why I'm not giving back.
Meet Rosemarie Aquilina – The judge being hailed as the quiet hero of the Larry Nassar sex abuse trial. Now this is Presidential material.
Vu with an important read. These 12 adorable baby animals are very worried about the US Census and you should be too.
Archives
"In memory of" gifts represent some of the most emotion-laden giving of our sector. Why then do we relegate these donors to the sidelines? More than just a one-off: what in memoriam gifts really (can) mean for your donor relationships.
Learning Opportunities
Has a board member ever asked you to recruit Will Smith as a celebrity endorser (yes, I've been there)? Or maybe you've got a board that doesn't know anything about fundraising…but they want to tell YOU what you need to do to fundraise. Maybe they don't follow through. They say they'll do something but then they don't do it.
Imagine what it would look like, instead, to have a passionate board. A board eager to be your organization's best ambassadors -and fundraisers. If this is your vision, plan to join us for my latest Basics & More™class, Empowering Your Fundraising Board.
Whether you're an organization in the early stages of building your board, or you're mired in dysfunction that's been festering for years (we've all been there!), there's hope! In Empowering Your Fundraising Board, you'll discover hands-on tactics for building your organization's successful fundraising board. Plus, you'll have your team members working and learning alongside you. Learn more and register at here.
Changing Facebook from Shotgun to a Rifle. Trying to market to all of Facebook is like trying to boil the ocean with a book of matches. In our next Motivate Monday, you'll learn how to establish your donors' identities. From there, you'll see how to use Facebook's tools to target new and prospective donor identities with a minimized budget. Special guest, Nick Ellinger of The Agitator and Donor Voice. Save your seat here.