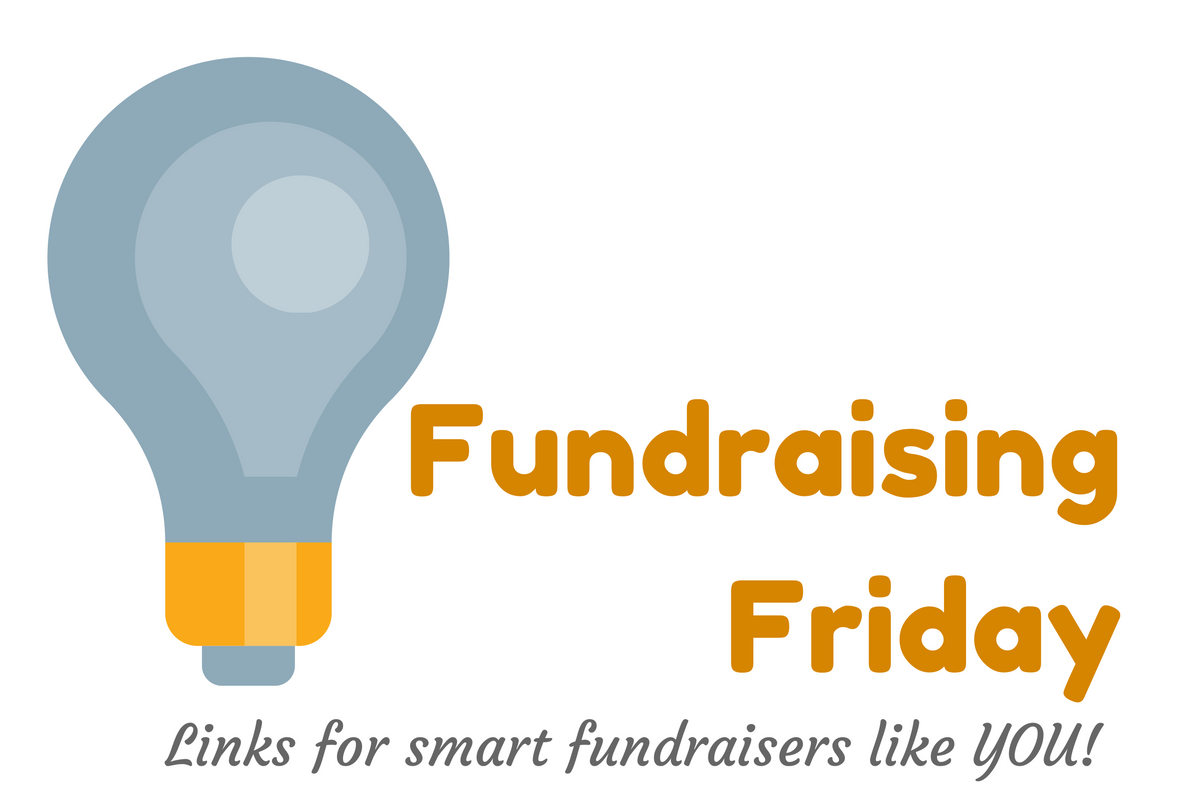 ---
Do you know the history of how Andrew Carnegie's philanthropy created the New York public library system? Can you imagine growing up in a public library and calling it home? This week's Power of Storytelling.
Do you sometimes feel damned if you do, damned if you don't? These days there's almost too much information out there. Some of it — especially from companies marketing to the nonprofit community — is downright wrong, and little more than clickbait. Damned if you do. Damned if you don't. What really matters?
A recent report issued by Bridgespan in the Stanford Social Innovation Review reinforces the reversal of some outmoded conventional wisdom about nonprofit founders. Learn more.
Can 18 minutes really make a difference in your day? This One Simple Habit Will Make You More Productive. New from John Haydon.
"You could create the most warm, effusive, donor-centered copy in the world, but if the salutation is wrong… it's all for nothing." The marvelous Mary Cahalane is back with Your annual giving toolkit – part two.
In one simple post, Nick Ellinger boils down the one truth I've based 15 years of work on. The Complexity of Simplicity.
"There's new data from Steve MacLaughlin and Blackbaud (that you can get from his Data Driven Nonprofits newsletter) on how having an email address on file is related to increased donor retention, even if that donor doesn't give online." Great stuff to chew on from Nick Ellinger over at The Agitator.
Archives
I get a lot of questions about ditching direct mail and going solely digital because it's "cheaper." Our goal as fundraising professionals is to take the donor on a journey. From first time gift, to lifetime donor. It's early in the game, but I've yet to see a donor leave a bequest from an email.  The Veritus Group with Can Direct-Response and Major Gifts Work Together?
Learning Opportunities
Do you ever wish that you could build a predictable monthly revenue stream — and create donor loyalty for your organization?
Long a staple of fundraising programs throughout the world, monthly giving is an absolute gold mine, particularly for small nonprofit organizations. Recent studies have reported donor retention rates of 90% and up for monthly donors (the average donor retention rate is 45%)!
If you're not quite sure how to go about creating and growing your organization's monthly giving program, Mastering Monthly Giving | Basics & More™, is your answer.
 Despite an influx of recent imitators, Mastering Monthly Giving remains the best and most comprehensive online program of its kind, with a proven track record of launching hundreds of monthly giving programs worldwide. Loaded with bonuses, including templates, three premium recorded webinar trainings and an example booklet filled with both direct mail and email monthly giving appeals, you'll return to this course again and again as your program grows throughout the years. Learn more about this course, including what nonprofit organizations just like yours are saying, by clicking here, or register now.
Is your best job the one you're in? Learn a key method to find your strengths at work and grow into the best job for you! In next week's Motivate Monday session, founder of the nonprofit career conference, Mazarine Treyz joins us. You'll learn your strengths and how to find them, how they apply to your fundraising, and more. Monday, March 5 at 1 pm EST.  Save your seat here.