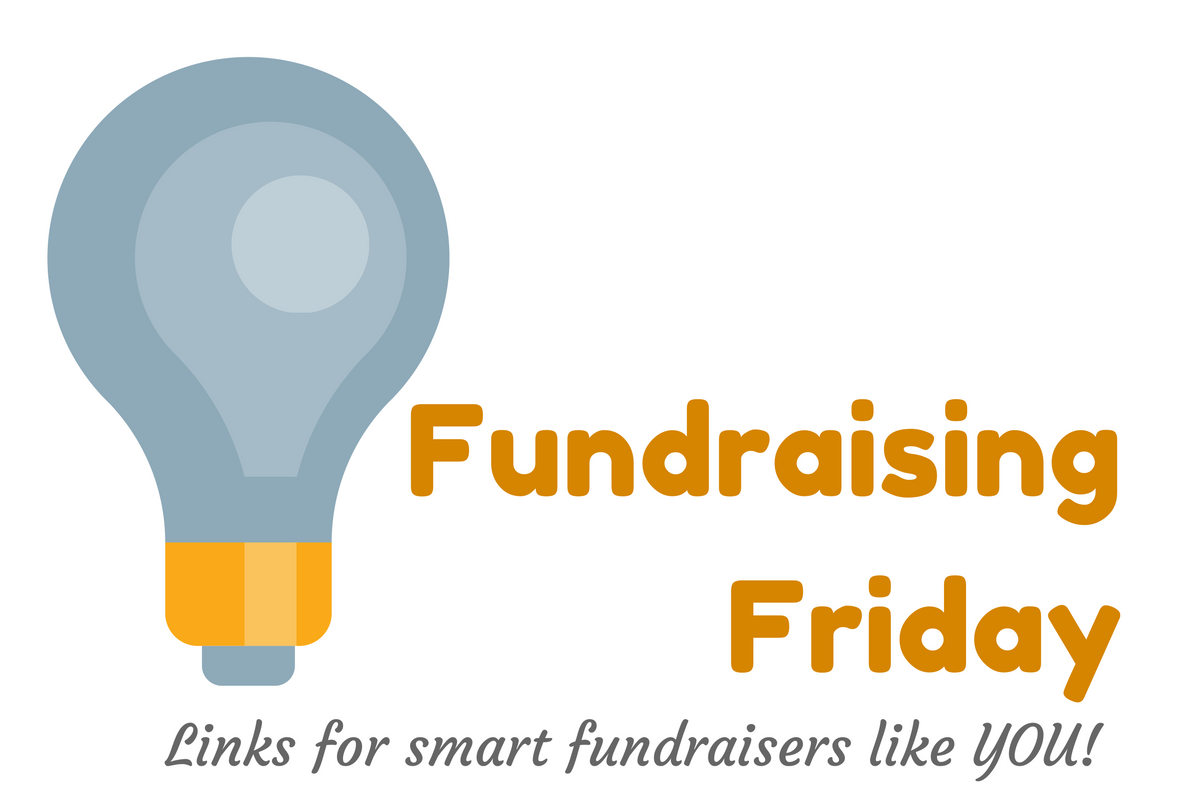 ---
We've all got our horror stories. Is your boss or ED holding you back from successful fundraising? Change is possible, but it doesn't usually happen overnight. Here's help.
No one exemplifies the sheer power of storytelling quite like HONY's Brandon Stanton. Now he's done it again, raising $1,943,443 of $1.8M goal, raised by 37,330 people in 10 days. This week's Power of Nonprofit Storytelling.
Zingerman's is a one of a handful of emails I've always urged you to subscribe to for stellar email marketing takeaways. Now, in this week's What's in my Inbox, you'll find an example of a nifty one-question survey. How can you emulate this?
What Ask String Works Best? New from The Agitator. We get this question a lot in our direct mail classes. What string works best for YOUR donors? Plan to join us for Your Spring Direct Mail Appeal when we'll cover this topic in depth.
For those of you worried about the new tax law, read The Taxman Cometh series on The Agitator. In the comment section, Michael Rosen rightly notes that "Finally, I suspect most nonprofit organizations can more than offset any potential downside from the tax code by simply doing a better job. For example, if more organizations had a robust planned giving program, if more organizations offered a monthly giving option to donors, if more organizations built stronger relationships with donors, etc., significantly more money would be raised." Which is precisely what we have been teaching for years.
Donor love means knowing how to say thank you. New from Mary Cahalane.
Learning Opportunities
Just in time for your Spring Direct Mail Appeal comes our latest Basics & More™ class. Much more than a one-off webinar on letter-writing, this four-week intensive also covers all new material on design on a budget, donor segmentation, ask strings, extra engagement "oomph," and bringing your donors online for a fully integrated campaign. Not to mention the debut of a brand new LIVE training from donor love guru, John Lepp. Learn more and register.
Plan to stop by next Monday for our usual Motivate Monday FREE training. Our guest will be Ayda Sanver. Save your seat here.
Have you ever wished there was a clear blueprint for your career success? Are you stuck in a nonprofit job with no upward mobility? Check out Mazarine Treyz' new free webinar, Moving on up in your nonprofit career on March 20.