Back in 2000, I quit my job with one of the region's largest grantmaking foundations to take on a development position with a mid-sized community health agency (annual budget $3M).  My task?  To create a development department from the ground up.
I don't need to tell you that it was challenging!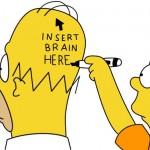 Thanks to a successful local businessman, this particular organization had run a hugely successful capital campaign just five years prior, raising over $5 million for a new facility. And what had they done since?
Nothing. Not a thing.
Major donors were ignored. Not a single foundation grant proposal had been written in five years. The organization had memberships with a number of key community organizations, yet hadn't had any contact in years. The businessman who had spearheaded the capital campaign had died and none of the records from that campaign were available to me.
The organization's individual appeal had not only been on a five-year decline, because it had been outsourced to a number of different mail-houses, it had also angered a number of locals due to duplications and the perceived cost.
The more I dug, the worse things looked.
The closest I'd come to fundraising experience was reviewing the grant proposals at my old job.
Frankly, I thought that I'd taken on more – much more – than I could handle.
But I mapped out a strategy.  A plan for grants, a plan for public relations, a plan for a website (the organization didn't have one), a plan for growing individual donors.
And then I did one of the smartest things I've ever done and something that I continue to do to this day.
After querying our database for 20 loyal donors who had given over $250 a year during the past five years, I wrote a letter of introduction asking why they had supported the organization.  I sent it out, along with a brief survey and a stamped, self-addressed envelope.
You see, I knew that the heart and soul of my fundraising plan would be to learn what our donors' motivations were.
Eighteen responded.  Several sent in checks, although I hadn't asked for money.  Three eventually became major donors.
Reach out to just five donors a week, whether by mail or by phone or by email, and listen, really listen.  It could be the smartest thing you'll ever do.
---
Simple Development Systems has even more great tips…that you won't find in a typical nonprofit development course. Learn why one reviewer said "I wish I would have found it 5 years ago when I took this job. It's wonderful!"