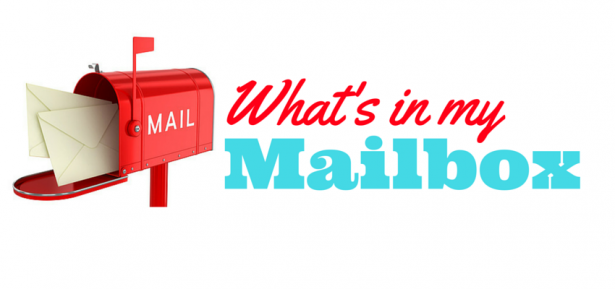 ---
Mary Bryan is Cofounder and Director of Operations at Child Bridge, Inc., a Montana-based nonprofit ministry that works to find suitable foster and adoptive families and provide them with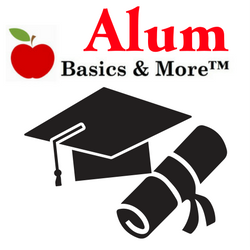 tools to care for children in need who live within the state. Child Bridge provides a support system for parents and children, and they've established partnerships with a number of agencies who work to place children in families. In addition to founding Child Bridge and creating a wonderful nonprofit team, Mary is also a Basics & More Alum who enrolled in Revenue Generating Nonprofit Newsletters, our online class that has graduated many successful alum, including Michelle Sanders Brinson of Nashville Rescue Mission. Michelle's organization consistently raises $2 million a year with their newsletter alone.
Mary reached out via email to share Child Bridge's April newsletter with me. She wrote:
"I recently added a donor centric newsletter to our mix.  Went out in #10 with teaser on the outside, with remit envelope.
I'm attaching it for your review.  For our first one, I'm pleased…it generated 20K."
The newsletter is expertly donor and storytelling-driven. It's a brilliant piece with a lot of takeaways. I've mentioned a few of them in a scattering of "call outs" throughout the download. One of the major highlights are the totally winning headlines. Like these…
From a Group Home to a Family…Because of You. That opening is undeniably impactful in its donor-centricity. Because of you, especially when it's genuine and specific, often is.
Three Siblings Removed From Their Home in the Middle of a Winter Night. This sets the stage for a gripping story and stirs the reader's curiosity from the get-go. And it all comes back to the donor.
Take it from me… As a former foster child, and child welfare professional, I want to tell you what a difference you are making! Need I say more on how awesome this is?
Please do take a look at Child Bridge's wonderful April newsletter in entirety, including my shout outs. You'll be glad you did. It's a compelling newsletter and netted some stellar results. I'm happy that Mary shared it with me so that I could share it with you.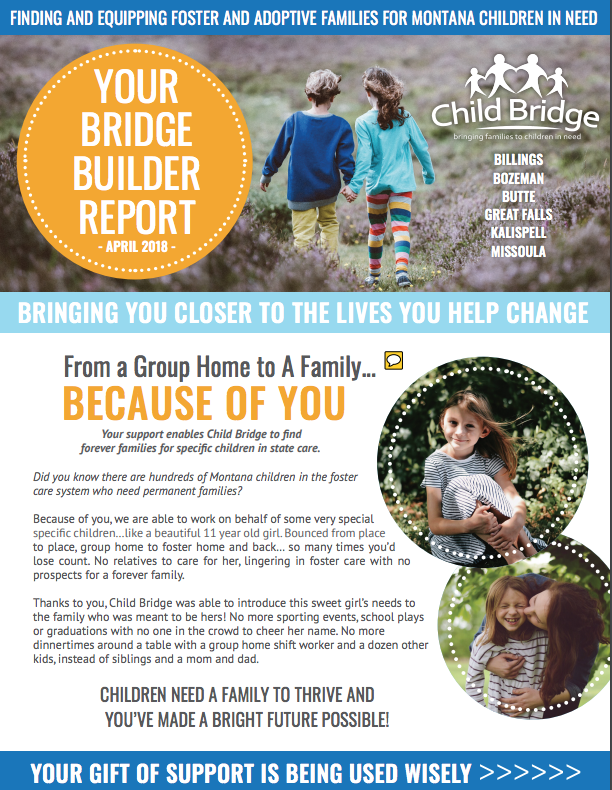 ---
Mary enrolled in our Profitable Donor Newsletters | Basics & More™ class. Learn more and enroll here.