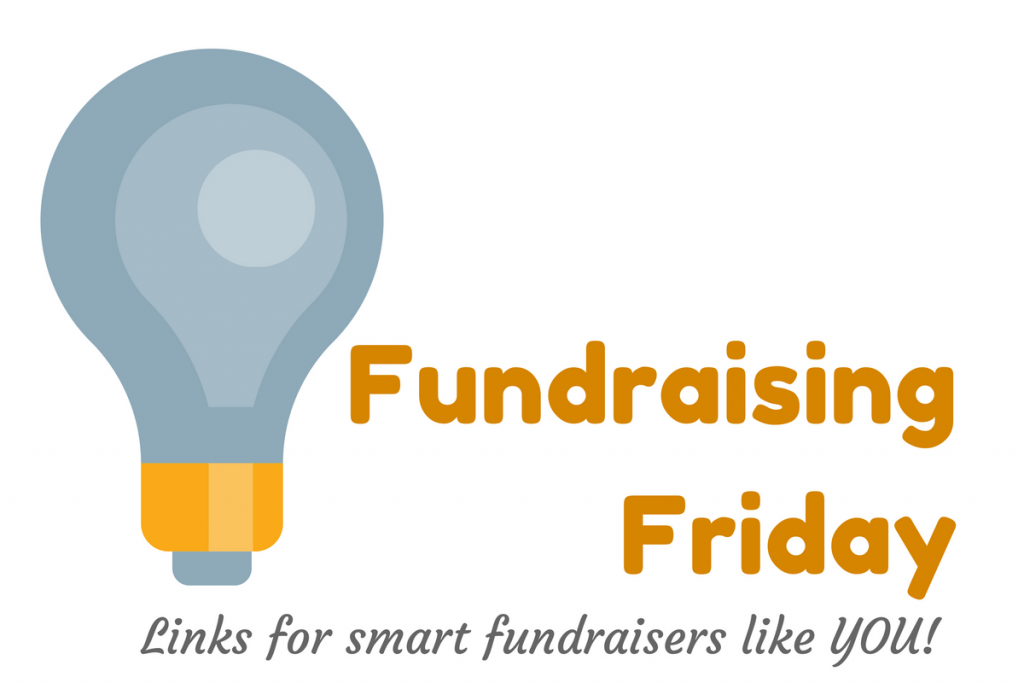 ---
A powerful example of narrative storytelling from Southern Poverty Law Center in this week's Power of Nonprofit Storytelling: "I'm just a normal guy like anyone else"
How are you making your donors FEEL? Another terrific example from Heifer International in this week's What's in my Inbox.
See how this Basics & More Alum raised $20k with her first donor-centered newsletter (no ask!) in this week's What's in my Mailbox.
We know that segmentation by your donor's big WHY is more effective than segmenting purely by dollar amount. But what does that LOOK like in real life? Nick Ellinger with Channel vs. Identity: Two Go In; One Comes Out
Help I Just Lost My Google Ad Grant. New from Beth Kanter.
Dear #Nonprofit, You Have a Retention Problem. (Now Let's Unsuck It.). From the brilliant Lisa Sargent.
Richard Perry with an oh-so-simple System to Increase Transformational Gifts. This *systems* thinking – it works!
It's been years and I still miss the inimitable Katya Andresen from her days at Network for Good. Fortunately for us she's still writing. Doing great work by dancing with fear
A New Model for Financing Nonprofits. Yawn. Same old story. A bunch of billionaires think they have answers.
I couldn't love Robin Cabral more. She's a former Simple Development Systems Member (and now we're going to do a new class for you) and she's written this week's must-read post, OORAH – What the Marines taught me about fundraising
Learning Opportunities
Have you ever taken a Basics & More™ class or gone to a conference and gotten excited by the potential for your organization's fundraising, only to realize, "My boss wouldn't go for THAT!"
Basics & More™ Fundraising has trained thousands of nonprofit professionals just like you. And we've seen it time and time again: the biggest challenges come not from not knowing the right way to do something, but from getting buy-in from your boss and board and actually implementing.
If you want your organization to raise serious money, you need an organization-wide culture that supports fundraising. 
Plan to join Mary Cahalane and me in our all new Basics & More™ course, Raise More Money with a Donor-Centered Culture, for four weeks of hands-on training that will cover all the bases. It's jam-packed full of material that will help you take actionable steps, including worksheets, exercises, podcasts, and us. Yes, us. We're here to lend you our support, answer your burning questions, and help you succeed. The materials are yours for life, whether you want to use them this month, this fall, or next year. Even better? This class costs a fraction of what seminars and other similar trainings, seminars, and conferences run. Click here to learn more and register now.