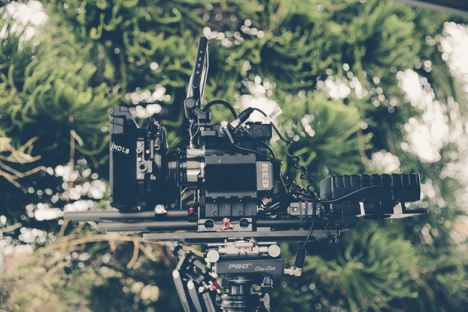 For nonprofits, video is becoming one of the most powerful ways to empower people to take action. So much so, that 57 percent of people who watch a video go on to make a donation, according to Google. As the leading content format on social media for spurring engagement, video is an accessible and mobile-friendly tool that helps you rise above the noise and get your impact across.
Here are some of the reasons video is so successful.
The emotive power of storytelling
Storytelling is very trendy right now. No wonder, as it's one of the most compelling ways to communicate, especially online. Paired with video's ability to grab and hold users' attention, nothing can compete. It's always worth keeping in mind that four times as many people would rather watch a video about a product or service than read about it.
It doesn't all have to be the same. The nonprofits who are using video most successfully often combine professional videos with amateur clips that are filmed in the moment. It helps to think broadly – consider what your following cares about and decide how you can address these stories and topics more effectively through the medium of video.
Show viewers behind the scenes
Video is one of the best ways to show donors the real you, and all of the good work your nonprofit carries out. It doesn't have to be over-engineered – a simple behind the scenes video showing what you're up to is all that's needed, whether you're working on projects in-house or out in the field. All you need is a camera, a steady hand, and a little direction to give viewers an authentic glimpse into your world and make them feel part of the action. Remember – this is not about acting ability. This is about real life, and real events that matter.
Celebrate success
The people who donate your your cause, whether that's on a regular or one-off basis, want to see that their money is being used well and achieving the intended results. Video is the perfect way to show them exactly what that money has helped to achieve.
With video storytelling, you can connect with donors on an emotional level, which makes them more likely to keep supporting you in the long run. And while videos that makes us sad, angry, and compelled to incite change are undoubtedly effective, we also want to see that there's light at the end of the tunnel. Using video, you can showcase real stories from those who have directly benefited from your work.
Additionally, consider using video to thank your donors and make them feel appreciated! If you've reached a fundraising milestone, share that success with everybody. Video is by far the most personal way to do this.
Make more money
Video has the ability to improve conversions in other ways too. If you run an online store selling merchandize as part of your fundraising efforts, consider using video them to promote these products, as well as raising awareness.
Video ads are known to be high converters for people looking to buy products, and ecommerce is a valuable sales and awareness channel for any growing nonprofit. Partner with retailers and suppliers who share your mission, and go big on seasonal products and promotions.
It's easier than you think
As mentioned, there are two types of nonprofit video: the slick, professional ones, and the amateur, real-time, 'this is what we do' ones. You can get away with a longer professional video, but for the day-to-day stuff, you'll want to keep it short – the ideal length for a clip on Facebook is around 1 minute. These videos can be created by staff members, volunteers, anyone you have available. All you need is a smartphone and a simple video editing app.
Here are some basic tips for creating a video on-the-go using your smartphone:
Shoot landscape, not portrait, to avoid having two black vertical bars along both sides
Avoid backlit-settings. Your smartphone camera will struggle to pick out faces and the result will be a bright light surrounding a dark silhouette
Find yourself a video editing app. Even small tweaks can make a big difference to the overall quality and allow you to stitch shots together, as well as add transitions, titles, and effects. Try iMovie or Pinnacle Studio – both will do the job well enough
Hopefully these reasons have convinced you to give video a shot for your nonprofit in 2018. Have you tried it yet? We'd love to know how it went – share your experiences with us in the comments.
---
Kayleigh Alexandra is a content writer for Micro Startups — a site that donates all of its web revenue to charities supporting startups, entrepreneurs, and other worthy causes. Check out the blog for your latest dose of growth hacking news. Follow us on Twitter @getmicrostarted.
Additional Resources
Nonprofits: The Video Equipment you Need to Get Started (on a Budget) 
Nonprofit Storytelling with Video | Three Unbreakable Rules