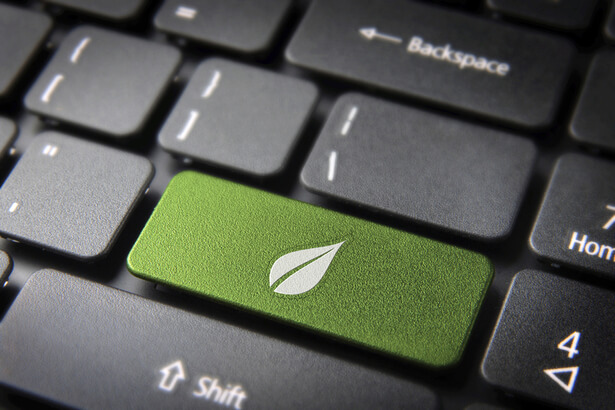 ---
Organizing a fundraising event can be daunting, and it might seem easier to leave sustainability out of the mix. And, with donations declining across the board for the first time in five years, organizations need to pay attention to the concerns of their donors now more than ever. 
But with the right tools, you can easily turn your events into a greener opportunity for everyone involved! Online silent auction software that allows you to host sustainable events is becoming more popular due to its convenience and affordability — making them perfect for nonprofits who want to meet their supporters' demands of corporate responsibility. Read on for our explanation of how silent auction software can help your nonprofit go green with successful, sustainable fundraisers.
Online Software Reduces Paper Waste
As technology advances, reducing paper waste has become an increasingly important topic. Using software, you can cut down on your events' material waste in a variety of different ways:
Online registration:

Allowing participants to

sign up

and receive information digitally eliminates the need for paper forms. 

Online marketing and invitations:

Digital marketing capabilities can help you reduce the amount of printed physical flyers and invitations your event needs. For example, event invitation software allows you to quickly send

digital eCards

to invite guests to your events. 

Mobile bidding:

The

best auction platforms

come with mobile apps so guests can bid right from their phones. Mobile bidding replaces traditional bid sheets, streamlining the auction process while reducing paper usage. 
Plus, event software even helps you go beyond paper waste—by enabling you to host virtual and hybrid events, you'll also cut down on food and plastic waste. By implementing these simple changes, we can all do our part to reduce waste and move towards a more sustainable future.
Cut Down on Emissions from Travel
As we become more aware of the impact of carbon emissions on our environment, it's essential to find ways to cut down on our travel-related emissions. One way to do this is through an online auction. 
Organizations holding online events can auction off special experiences to their supporters, allowing them to participate from the comfort of their own homes. Additionally, these software features can help your organization reduce event-related emissions:
Livestream capabilities:

Hosting hybrid events with fewer in-person guests and offering a livestream experience through video can significantly reduce the carbon footprint of an event. 

Online donation pages:

Promoting your online giving page during events makes it easy for any attendee to donate from home.

Video conferencing:

Video conferencing platforms allow you to

train volunteers

remotely, avoiding carbon-costly in-person meetings. 
All of these options are simple enough to set up with the latest online event software. We can all do our part in preserving the environment, and taking these small steps can significantly reduce emissions. After all, a single gallon of gas creates over 8,000 grams of CO2, so every bit helps!
Engage Donors with Your Commitment to Sustainability
Are you looking for a way to engage donors and make them feel good about contributing to your cause? Highlight your commitment to sustainability! 
Let your donors know that their generous contributions are not only helping your mission but also the environment. Use online event software as an opportunity to connect with donors online and offline by prioritizing what matters most to them. By using e-payment and online software, you can make donating a sustainable and efficient process. Plus, it shows that your organization is serious about making a positive impact beyond just your chosen cause. So, why not make it easier for your donors to help the world while helping your mission? It's a win-win!
Tips for Integrating Sustainability into Your Event Planning Process
As the world becomes increasingly conscious of the need to live sustainably, it's important to incorporate sustainability into all aspects of our lives — including fundraising events. These tips can help you incorporate sustainability into the fabric of all your events:
Embrace modern technology.

Tools such as mobile bidding software and livestreaming allow you to minimize the use of paper and physical materials, reducing waste and increasing efficiency. But the benefits don't end there! Explore a variety of event software options to discover which tools will benefit your approach to sustainability the most.

Build virtual and hybrid events into your schedule.

Online events can help reduce travel-related carbon emissions, so be sure to make them an integral part of your year's event lineup 

Encourage online donations at every event:

Prioritizing online donations, even at your in-person events, can significantly reduce the environmental impact of collecting donations and processing payments. 
By implementing these tips, you can confidently host a sustainable and eco-friendly event that positively impacts the planet.
Engaging your donors with your commitment to sustainability will put the focus on your organization as an industry leader and innovator. You can create powerful fundraising experiences utilizing technology while promoting an environment-friendly message by using simple tips for integrating sustainability into your event planning process. 
If you're interested in taking this "green" path toward success, search for software to take your next fundraising event online. Let technology empower you to approach sustainability effectively and lead us to a brighter future.
---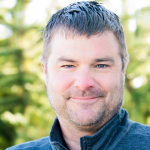 Jeff Porter, Founder & CEO of Handbid, has spent 18 years in the nonprofit industry. In 2004 he founded the Prader-Willi Syndrome Association of Colorado where he still resides as board chair. Jeff learned early on that nonprofits desperately needed better and more affordable fundraising solutions. Leveraging his software background, he built most of the tools his charities used, and in 2011 he launched Handbid at his own fundraising event. The goal was to improve the guest experience, reduce administration, and increase revenue. Handbid accomplished all of those goals, effectively doubling revenue in its debut. Nine years later, Handbid's suite of tools has delighted over a half-million guests, generated millions of bids, and helped thousands of charities raise well over $100 million.