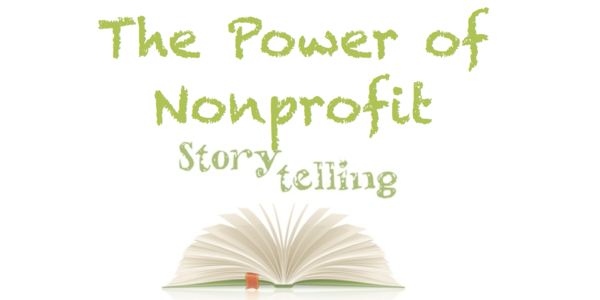 ---
Let's be honest. The term "annual report," on its face, can sound technical and stodgy, because reports so often evoke images of data in the form of numbers and charts. Even your oh-so clever infographic or postcard can't save it. But what happens when you flip it — and give your donors the credit? Then the boring annual report is transformed into a "gratitude report." Gratitude. Gratitude starts you off on the right foot, and "gratitude report" communicates thanks from the get-go in a way that "annual report" well, just doesn't.
We teach the "gratitude report" concept in our annual report class and I'm always on the lookout for wonderful examples. Once again, John Lepp stepped up to the plate with a beautiful, heartfelt example of a gratitude report that does storytelling right. Released by The Alzheimer Society of Nova Scotia, this gratitude report is by far one of the best examples I've seen. John wrote:
This GR was the result of some great work by our client – the amazing Sarah Lyon of ALZ Ns.

She wanted us to do it but was open to the direction we suggested.

Our objective was simple:

Create a gratitude report that is filled with donor love, thanking donors for their incredible support!
Share a story that demonstrates donor impact—how donors make the ALZ NS programs possible
Help donors feel inspired by the crucial role ALZ plays in the community, and how donors are at the heart of that.

From the start, I knew I wanted this to feel like a part of a person's life. A sticky, tactile, vibrant, curated photo album. Something created JUST for the donor who was holding it in their hands. The ultimate expression of UN-DESIGN… the best examples of #donorlove ALWAYS look like it was created with someone's hands and heart…and this is an expression of that.
Without further ado, check it out in entirety below!