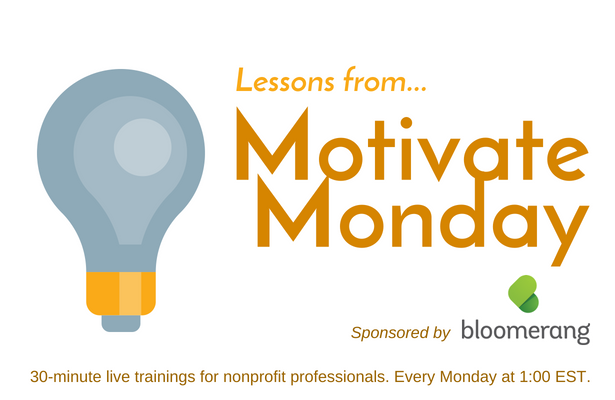 ---
Lightboxes can be annoying, but they're also valuable fundraising tools. You may not know them by that name, but if you've engaged with the internet, and especially if you've completed transactions across the web, chances are, you've encountered them. What are they? A lightbox, also known as a shadowbox, is a pop-up box that appears over a website and includes a call to action. If you're a nonprofit fundraiser, it's an impactful alternative to featuring a prominent DONATE button on your website. A valuable donor engagement tool, lightboxes amplify your ask and have the potential to do great things for your fundraising.
During this week's Motivate Monday session, Sarah Ali, Digital Strategist at Grassriots Inc., engaged attendees with her powerful presentation, An Offer You Can't Refuse: Adding a Digital Upsell to Your Donor Journey, where she showed how lightboxes can be a key ingredient when it comes to the donor upsell process. Sarah is a driving force at Grassriots, a Toronto-based agency, where she plays a vital role within a team of "creative, strategic, and digitally-minded experts" helping nonprofits bring their missions to life and create positive change in the world. Her work is characterized by her dynamic personality and her socially conscious, feminist perspective. We were lucky to have her on board!
You need to check out Sarah's session, where she provides a map of the donor journey, including how to optimize it and keep donor-centricity at the forefront. You also need to join us for our Year-End Fundraising Series, which is back and better than ever. Sarah is on track to present, along with many other nonprofit professionals who will be there to help you smash your fundraising goals for the year. Wouldn't it be amazing to have the tools and support that you need to rock your fundraising for 2018, and just in time to make it happen? Trust us…you won't want to miss out, especially now!