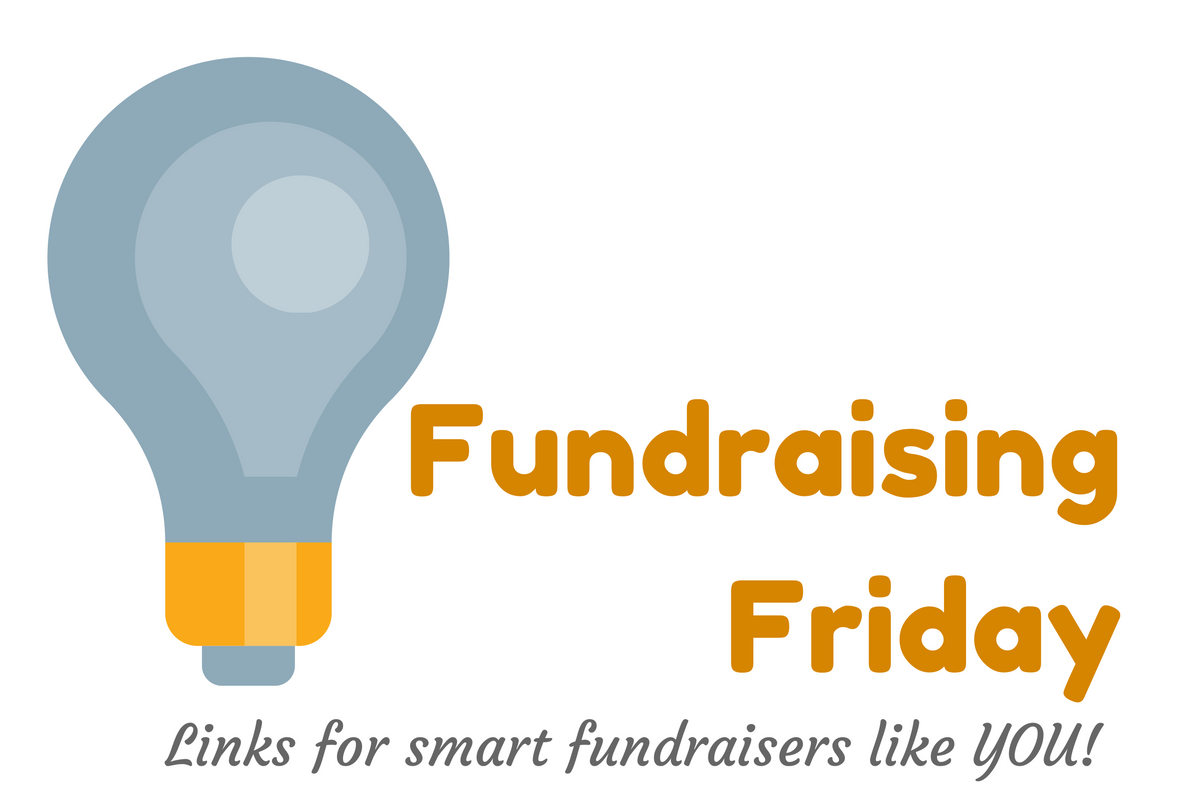 ---
How are you sharing your donors' stories? This week's Power of Storytelling with an example from an unlikely source. How will you use it?
Writing for online eyes is…different. You need to capture attention quickly, and say it succinctly (the Hemingwayapp is a boon for the digital storyteller). Check out how Nashville Rescue Mission shares a complex story with very few words in this week's What's in my Inbox.
How did my appeal letter rewrite result in the highest return in three years for this organization? How To Create a Donor-Centered Fundraising Appeal Letter Guaranteed to Succeed: A Makeover includes a new strategy we've been experimenting with that has been generating extraordinary engagement.
Mary Cahalane with How to inspire your donors with an emotional annual report.
Does overhead really matter to your donors? Not much. Elaine Fogel with Is It Better For Charities To Be Frugal?
Got a few minutes? Do a favor for our good friends over at Bloomerang and take this survey on nonprofit bequest marketing.
Are you doing a good job at keeping your donors updated on the wonderful work they're accomplishing through you? See how your organization scores with Tina Cincotti's insightful evaluation.
We all like to think that with the NEXT free webinar, with the NEXT conference, we'll stumble across the bright, shiny object that will end our funding woes – once and for all. The truth of the matter is, it's in the day-to-day, or what The Agitator calls Heroic Incrementalism.
Nonprofits know they need to get more diverse, but they aren't. From Fast Company.
Archives
How did one organization raise $20,000 (no ask!) with their very first donor newsletter? Check out this example, soon to be featured in the newly revised Simple Development Systems: Successful Fundraising for the One-Person Shop, your bible for donor-centered fundraising.
Learning Opportunities
Have you hit your fundraising goals for 2018? You'll crush them with Your Best Year-End Fundraising: THE SYSTEM. I guarantee it. In this all-new live webinar series, beginning on August 28, and continuing throughout the month of September, you'll be guided step-by-step in the creation of a foolproof plan for your multi-channel campaign. Guest presenters include Lisa Sargent, Tim Kachuriak of NextAfter, Mary Cahalane, Robin Cabral, CFRE, Vanessa Chase, Zach Shefska, Sarah Ali, and more to be announced! Seats are filling up fast! Learn more and register now.