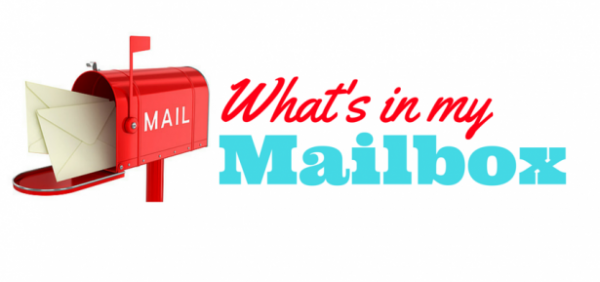 ---
This time last year, I spotlighted an appeal letter provided to me by Cindy Timmerman, Development Director of Community Link, in a Mailbox installment. Community Link is a nonprofit organization dedicated to empowering people with disabilities. To that end, they provide assistance and resources so that enable these individuals to function in and contribute to their communities. Their programs target both children and adults. They are a Basics & More Alum, and Cindy enrolled in last year's Best Year-End Fundraising EVER: The System. Check out the home run that was Cindy's 2017 fundraising appeal letter here, in case you either haven't seen it before.
Cindy recently took the time to answer a handful of questions I asked her about year-end integrated fundraising campaign. Check out Cindy's responses below. They are unabridged and unedited.
1.) You enrolled in our Best Year-Fundraising EVER: The System last year. How did that training series influence your 2017 campaign?
Wow! The training series influenced EVERYTHING that I did. In my previous jobs I wasn't given full control of preparing and sending out appeal letters. So, when I came into this job at Community Link I knew I wanted to do something awesome, but I just needed guidance. Pamela and the wonderful group of experts that she provided definitely gave me that!
2.) The letter from your 2017 campaign drew kudos from one of the best fundraising copywriters in the world, Lisa Sargent. Tell our readers how your letter/s came about. How did you determine which story/s you would use for this campaign?
Honestly, I really just connected with Mark Kujawa because his story was so much like my brother's story that I wanted to tell it. I knew donors would be able to connect with him…Plus, he's just so darn adorable! As far as Matt, he also was a fairly new participant at our Metro facility and I just felt a connection to him.
3.) What were some of the challenges and how did you resolve them? What training in the series produced the most AHA moments?
The training that produced the biggest AHA moment for me was the one about gift strings. I had always took a "one size fits all" approach. It was really enlightening for me to learn about gift strings and how to develop them.
4.) Who did the design of the letter/pack? ).
The company that handled the mailing for me also designed the letter for me as well (per my direction). There was a bit of a learning curve on their part as well. But I knew exactly what I wanted and with their expertise with computer design software they were able to take the photo that I had given them, remove the background and have the image focus directly on Mark and Matt.
5.) Did you acquire any brand new donors as a result of this campaign (was acquisition a part of this campaign at all; if not disregard)?
Acquisition was not a part of this campaign. However, 98 donors who were lapsed donors did give a gift in 2017.
6.) How did you follow up with donors to your 2017 campaign?
My thank you letter was prepared before my appeal letter. So, thank you letters were immediately sent to donors. Personal phone calls were also made to our best donors.
7.) Did you feel that any ONE aspect of your 2017 campaign was particularly successful?
I don't think there was one aspect. I honestly believe it was a combination of well-written letters with good photography, clear direction on how to donate and specific gift strings.
7.) What goals did you have for your 2017 campaign and did you meet them?
Our goal was to raise $60,000. We surpassed the goal by raising $65,000.
8.) Based on last year's campaign, what will you be doing differently in your 2018 year-end campaign?
Last year I mailed to all donors in our database (3,860 names) with no lift piece. This year I chose to send out one story instead of two. I also segmented our database more by mailing only to our active donors who have given in the last 24 months and to our lapsed donors who given 25 to 36 months ago (1,239 names). They are also receiving a holiday card for their personal use and a tea bag that was donated by The Republic of Tea. A sticky note with a message from the individual that I wrote about in the letter will be placed on the letter telling them to enjoy a cup of tea while they read his story and the difference they make not only in his life but in the lives of others. The envelope also has his photo on the outside with a note that says "Special gift inside!"
Special thanks to Cindy for not only sharing her 2017 campaign content with us, but answering these questions and providing us with even more insight. What she's learned from The System, she's carried with her into 2018, and her campaign for this year clearly reflects that. Check out a portion of her 2018 year-end campaign below.