It's only 11 am on Tuesday morning, November 27, 2018. #GivingTuesday. And already I'm feeling like I'm being bombarded. Or, as The Whiny Donor so eloquently notes: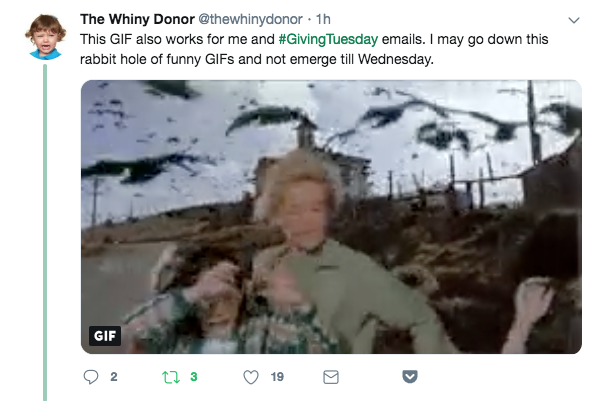 This is a mere sampling of what's already landed in my inbox: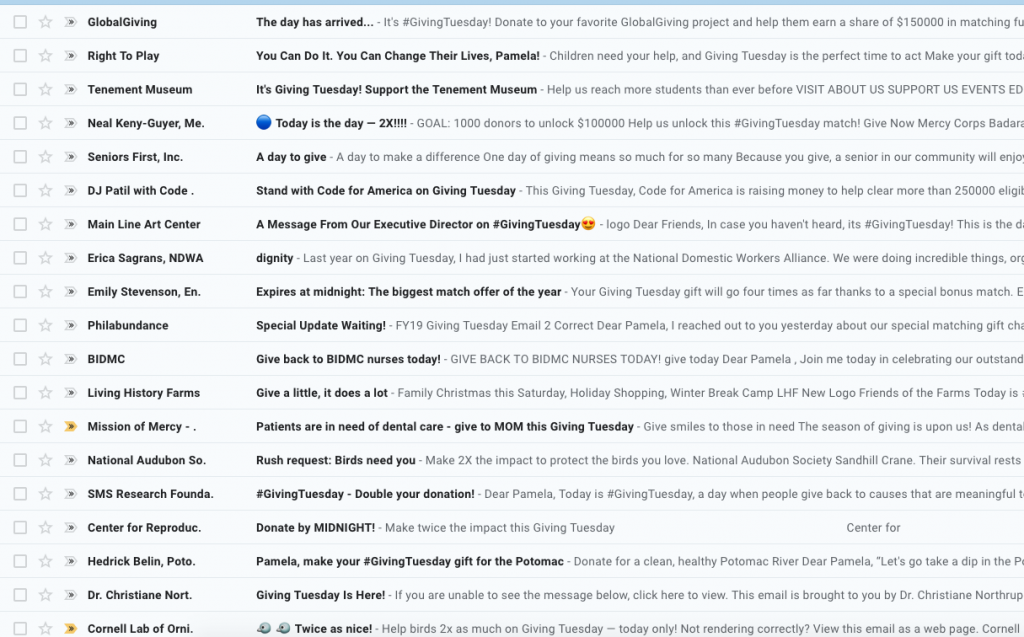 Tracy Malloy Curtis noted "One day can't make up for a failure to engage, cultivate, and solicit donors the rest of the year." So, how are you standing out?