---
One of my pet peeves is reading advice in a fundraising book that instructs the reader to spend one or two days a year at a Foundation Center Cooperating Collections Library and consider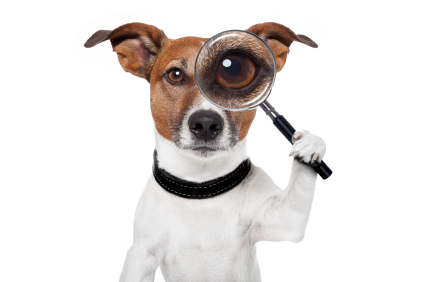 their foundation prospect research a done deal.
To truly build a base of solid foundation grant support (preferably general operating support), you've got to be vigilantly tracking the scent of money on a consistent basis.
How regular? If your organization is new to the world of foundation grant seeking, you can and should reserve a minimum of 30 minutes a day for the sole purpose of foundation prospect research.
Don't be afraid to ask your colleagues. You see from their website that Darla from the food bank across town got a grant from the Smithereens Foundation. How'd she do it? Don't be shy – call her up and ask!
2. Check to see if your region has a Grantmakers Association.  Peruse their member list and download their common grant application form. If you can create a single proposal template that will be accepted by a specific community of funders, you'll save yourself a heckuva lot of time.
3. Got a prospect?  Maintain a listing of all of the trustees and/or staff members from the foundations with a strong fit with your mission and run it by your own board, staff and volunteers for possible connections.
4. Learn how to read a foundation's 990.  Foundation websites are great for giving you the latest grant application guidelines, but they don't begin to give you the depth of information as the Form 990-PF Return.
5. Ask your current grant funders for suggestions. Grant funders are generous souls – and everyone appreciates being asked their advice.  Are there other foundations who would support our mission?  What advice would you have for us to fund our new educational initiative? Don't forget your local community foundations. I once got hundreds of thousands of dollars of foundation funding prospects from a conversation with a community foundation director. They couldn't fund us that year, but this kind gentleman spent 20 minutes giving me potential funders' names.
Always keep your eyes open. Remember, your foundation grant research never ends!
---
Originally published August 20, 2012. PamelasGrantwritingBlog.com