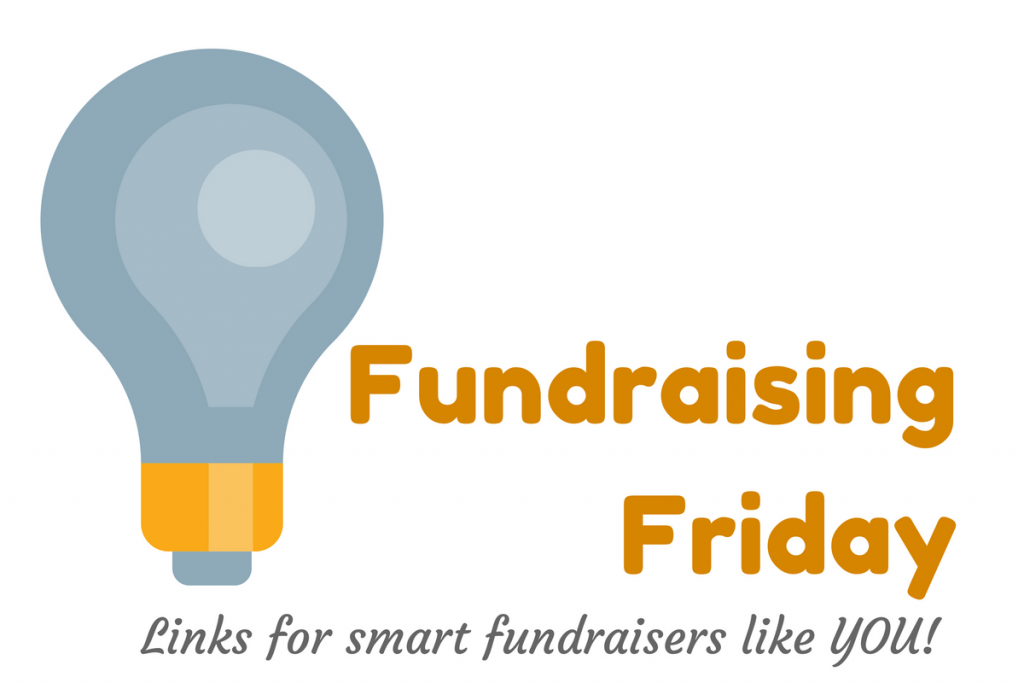 ---
Legacy marketing from Guinness? Who knew?! This week's very fun Power of Storytelling.
"Thank you for believing in WORT. And thank you for being a little bit odd, peculiar, and different. We couldn't do it without you." Made me feel all warm and fuzzy. This week's What's in my Inbox.
How are you stewarding your monthly donors? The Problem With Recurring Giving. From T. Clay Buck.
When I think of our sector, I often think in terms of lost opportunities. We're so busy pinching pennies, we're walking right past dollars. Richard Freedlund with Lost Opportunities.
The urgency of making big funding bets on organizations led by marginalized communities. A thoughtful read from Vu Lee.
"CEOs, Boards, CFOs or Fundraisers who treat donor recognition as a cost center to be starved are fools." AMEN! Roger Craver with Take Action Before The Trump Bump Slumps.
Archives
How often should you be conducting foundation grant research – and how? You might be surprised.
Learning Opportunities
Looking for a reliable source of recurring income? Whether you need to start your organization's monthly giving program, or already have a program that you'd like to grow bigger and better, you'll benefit from Mastering Monthly Giving | Basics & More. The most comprehensive monthly giving training offered anywhere. The lowest price of 2019 ends today. Learn more and enroll.
Fundraising doesn't have to be difficult. Join us next Monday and discover how you can harness the power of 5 i's (Identify, Inform, Involve, Invest, and Impact) to fuel your fundraising. You will also hear about the importance of having a development plan and working the plan. Joining us is the delightful Sophie Penney, Ph.D. Sophie is the daughter of a steelworker who would never, ever have imagined becoming a fundraiser, let alone becoming a facilitator of gifts from donors who contributed millions over 20+ years. Join us for Motivate Monday at 1 pm EST. Save your seat now.