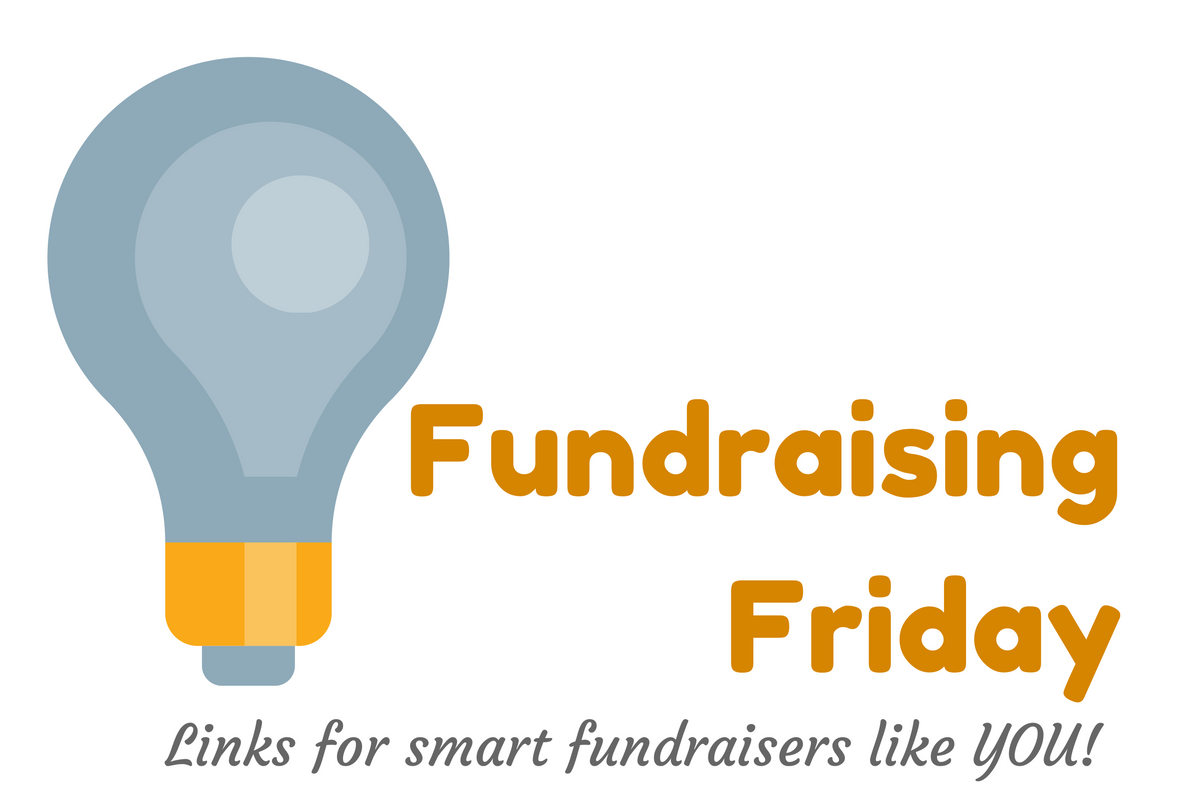 ---
We talk (a lot!) about the Simple Development Systems' model of Ask, Thank, Report, and Repeat. But what's missing from the equation? Engagement and feedback, of course! Check out this oh-so-unique and wonderful engagement strategy from presidential candidate Pete Buttigieg in this week's What's in my Inbox.
US bequest giving far lags far behind the UK and Australia. But why? Reserve 25 minutes and find out in Lessons from Motivate Monday | The cold, hard truth about how nonprofits treat bequest giving, courtesy of Steven Shattuck.
Will your next fundraising appeal letter hit all the right notes? What's in my Mailbox | Free download: your donor-centered fundraising appeal template.
Craig Linton has joined The Agitator/Donor Voice. Don't miss this week's series on the donor experience.
Solutions Privilege: How privilege shapes the expectations of solutions, and why it's bad for our work addressing systemic injustice. This week's must-read from Vu Lee.
Are you on Twitter? You simply MUST follow Lisa Sargent for words of wisdom like this:
"Choose paper wisely for your donor communications, nonprofit friends: Glossy (aka coated) paper is NOT better if you want older donors to be able to read what you send. It creates glare + can crack at folds. Assuming you actually want people to read, have mercy: use uncoated."
How are you moving people to ACT? Mary Cahalane with Where is your dragon?
In his usual unassuming and straightforward way, the wonderful Brian Saber answers the question: To Take Notes in Meetings with Donors or Not…That is the Question!
John Haydon with Creative Examples of Nonprofit Instagram Stories that Engage Supporters.
How are you documenting your database protocols? [FREE DOWNLOAD] Donor Management Software Data Policies and Procedures Template. From Bloomerang.
Learning Opportunities
Are you giving your donors the opportunity to leave a lasting legacy? As I speak daily with nonprofit organizations, one of my first questions is always "do you have a planned giving program?" Nine out of ten times the answer is no.

Giving by bequest accounted for $35.7 BILLION in 2017. Individual giving accounts for 71% of all charitable giving in the US – and bequest giving accounts for 9%. And now Planned Giving Intensive | Basics & More ™, our four-week class created to guide you quickly and easily through the process of launching and growing your organization's planned giving program is on sale. Regularly priced at $149.99, today you can enroll in Planned Giving Intensive for $97.
In Planned Giving Intensive you'll discover the many myths behind planned giving, which donors to target for your program, how to develop a budget, how to make your case and market your program, how to predict future revenue, and more.
Planned Giving Intensive begins on Monday, April 29. Learn more and register.