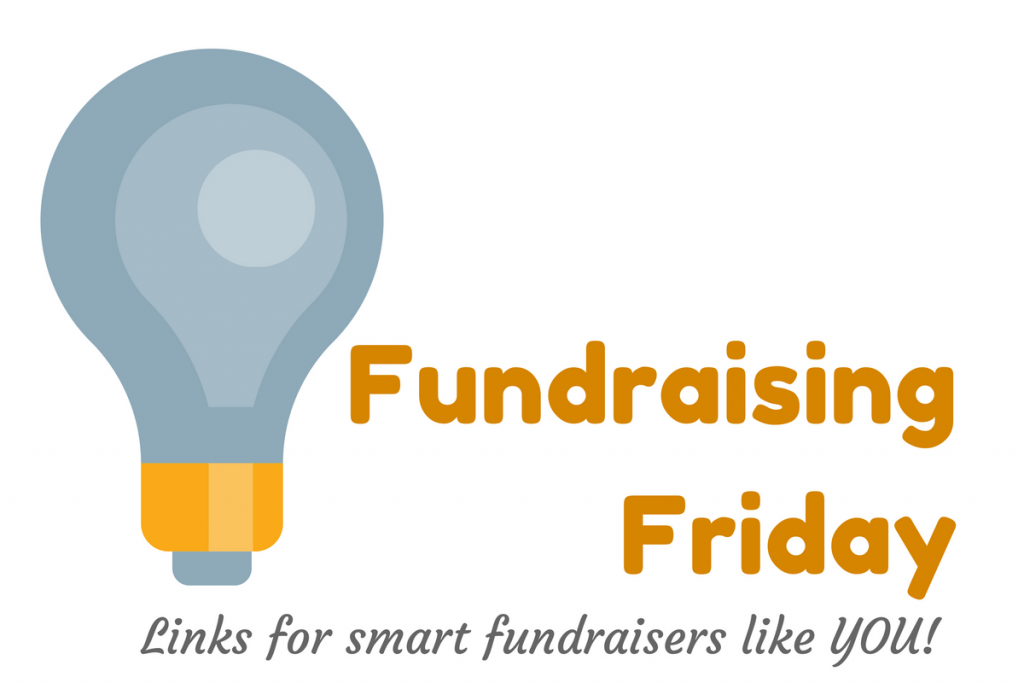 ---
Are you doing digital right? Takeaways for the small nonprofit from M+R Benchmarks. 
How long should your fundraising appeal letter be? This week's Power of Storytelling comes with a free downloadable storytelling exercise. 
Do your board members say they'll do anything but fundraise? Grab your free downloadable fundraising menu and relax! 
The Power of Savvy Kindness (Not Business Acumen) in the Nonprofit Sector. New from the brilliant Nell Edgington.
It seems like fundraising is getting more and more complex, doesn't it? But the lessons of great fundraising can actually be condensed down to a postcard. A Guide to Fundraising on the Back of a Postcard. Mark Phillips.
Avoid These Grant-Seeking Mistakes: Advice From Foundations and Seasoned Proposal Writers. New from Inside Philanthropy.
In How Do You Acquire Major Donors? we learn that major donor fundraising requires investment. Are YOUR systems in place? And, they come "from a first gift of $25." From Jeff Schreifels and NonprofitPRO.
How to tell when someone's fundraising advice is bad. Jeff Brooks.
Cheers to Miss Pat: Through the power of planned giving, a fun-loving former Latin teacher leaves a "philanthropia legatus" for kids. This week's must-read.
How younger fundraisers can win over older donors. A loaded with common sense read from the wonderful Emma Lewzey.
Archives
Lately, I'm seeing a lot of pain in our sector. Fundraisers who are doing phenomenal work — rocking their campaigns, developing those deep donor relationships that matter — yet still under debilitating pressure. If you're contemplating leaving, here's a two-part story to help you with your decision. Stay or Leave? Pros and Cons of Changing Nonprofit Fundraising Jobs and the happy ending, Should You Stay or Should You Leave? What Happened Next…
Learning Opportunities
Do your organization's stories drive donations the way they should? Your opportunity to enroll in Nonprofit Storytelling ends today. Nonprofit Storytelling | Basics & More, the first online nonprofit storytelling class ever offered, features presentations from Lori Jacobwith, Julia Campbell, Chris Davenport, Michelle Sanders Brinson, and more. Better storytelling = more money. Learn more and enroll.