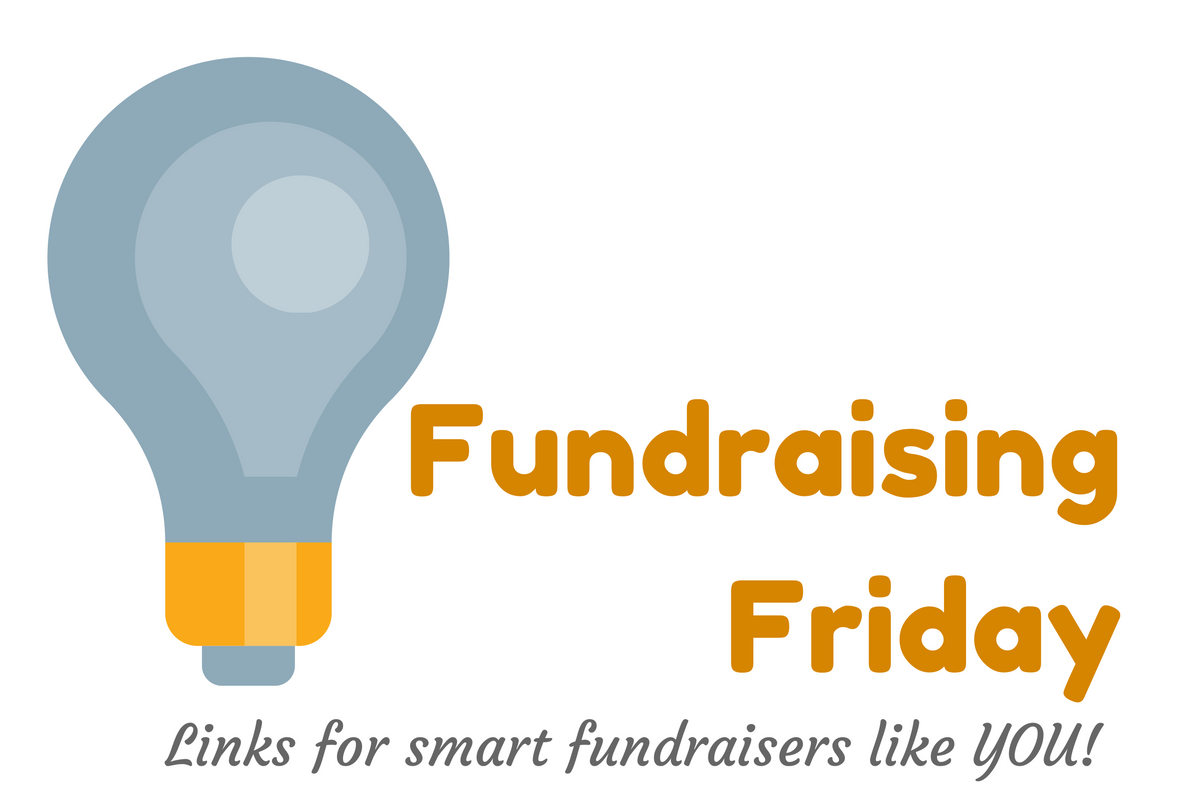 ---
How are you letting your supporters know that they're valuable partners and giving them the tools they need to take action? Anchorage-based nonprofit Abused Women's Aid in Crisis in this week's What's in my Inbox.
How can small shops use the power of personal to set their organizations apart from the pack? Here's how!
Are you missing important donors? Probably! New from Mary Cahalane.
Your retention rate and LTV. These are the two things you need to be measuring regularly. A Calculus-free Guide to Lifetime Value. New from The Agitator.
Are you forgetting the most important thing in your email messaging? My Last Email. Also from The Agitator.
One in Three Worldwide Lack Confidence in NGOs. This downturn has been happening for a while now. But one of the best ways to combat it is through adhering to the basics and implementing a strong donor communications program.
The best fundraisers and the best marketers are all about permission-based marketing. There are so many fun, creative ways to grow your email list. Please, don't ever buy one. 4 Reasons You Should Never Buy an Email List.
We're not as inclusive as we need to be to truly meet our missions for all in our communities. Wise words from the brilliant Chris Tuttle.
9 Types of Content to Stop Posting on Social Media references the usual culprits you've been advised to avoid since…I dunno – the beginning of social media. But when the topic of politics has become less about politics and more about our very humanity, you have to wonder if this particular advice is still wise. After all, you're in the business of changing the world.
Lastly, DO NOT MISS Steve Lynch's post on Mark Phillips' blog, The A to Z of Writing Fundraising Appeals. Find the entire series here, and here, and here.
I've never seen an episode of Game of Thrones. I don't watch a lot of TV. How Giving Up TV For A Month Changed My Brain And My Life. Interesting read from FastCompany.
Archives
We've all been there. Feeling unappreciated. Working for organizations with a revolving door of staff (especially development directors). Mired in dysfunction. Here's a roadmap to lead your organization out of the mire. 16 (yes, 16!) Easy Ways to Lead Your Organization's Culture Shift (free download).